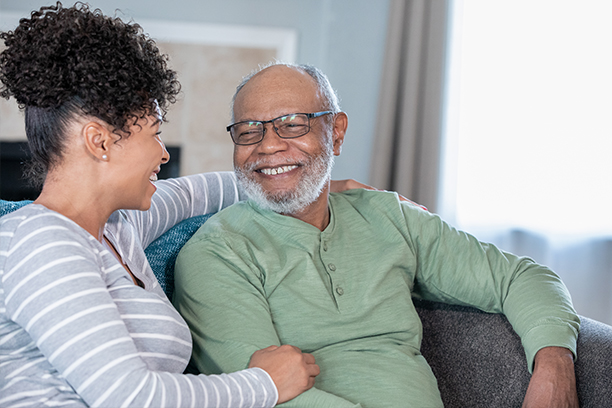 Reducing Hospital Readmissions with Attentive Home Care in Pikesville, MD and the Surrounding Area
Reducing the chance of hospital readmissions is vital to preserving the health of a senior. For example, research has shown that among seniors on Medicare, about 20% of discharged patients are back in the hospital within 30 days. If the senior is readmitted, they have a much lower chance of recovering from their injury or illness. With our Ready-Set-Go Home program, we are helping local seniors follow the directions of their doctor and maintain a high level of recovery.
Our Approach to Reducing Hospital Readmissions
Hospital readmissions happen for a variety of reasons. But many of them happen simply because the patient isn't following the doctor's orders. At Visiting Angels of Pikesville, we have established a detailed, three-prong attentive home care approach for our Ready-Set-Go Home program to help seniors avoid going back to the hospital.
At the Hospital:

Reducing hospital readmissions begins back at the hospital. A certified nursing assistant can provide compassionate support for their client, as well as their surrounding family, as they begin to prepare for discharge. We provide the "Ready-Set-Go Home" guide, which provides important information. For example, you will find questions that you can ask your doctors to ensure that you have as much information as possible before you head back home.

At Home:

To ensure that your loved one has a safe and speedy recovery; a CNA will provide attentive home care. No matter where your loved one may need a helping hand, we will step in to ensure that they can receive as much rest as possible. We quickly spot changes in your loved one's health and report them back to family members as well as physicians. Also, we would be happy to work beside family caregivers.

At the office of Visiting Angels of Pikesville:

Back at the office, staff members are supporting your loved one. For example, we can provide your loved one with medication reminders, schedule transportation to appointments, or coordinate food deliveries.
Schedule a Free Consultation
At Visiting Angels of Pikesville, our main priority is to keep your loved one safe, so they have the best chance of recovery. To learn more about our attentive home care, call us at 410-218-9506.
Serving Pikesville, Owings Mills, Reisterstown, Glyndon, Mt. Washington, Finksburg, and Baltimore
Visiting Angels
PIKESVILLE, MD
316 Main Street #1 B
Reisterstown, MD 21136
Phone: 410-218-9506
Fax: 866-832-3222