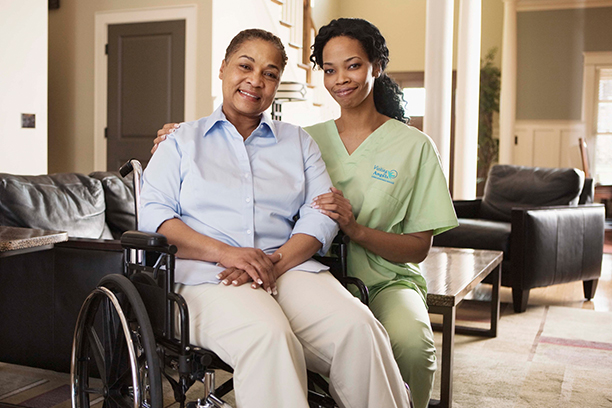 Senior Care at Home and the Importance of Social Care in Greater Plano, TX
Visiting Angels of Plano Understands the Critical Need for Social Care with Senior Care at Home in Plano, TX, and the Surrounding Areas
Taking care of a senior family member requires an approach that includes comforting them in their home environment and the outside world. At Visiting Angels of Plano, we train our senior caregivers to help your aging family member stay connected and comfortable in the modern world with engaging activities.

Learning something new at an advanced age isn't easy right away. Still, with our caregivers' help, their guidance will help your senior learn how to operate and benefit from digital platforms such as Facebook, Skype, FaceTime, and more. These platforms are engaging and will help to contact friends and family, no matter the distance.

Social Care Benefits of Technology
A University of Arizona study finds seniors experience a 25% improvement in working memory and mental skills while using the Facebook platform. The connect ability and wealth of information found while browsing the web online has been studied to reduce depression in the senior community by 20%. The mental stimulus provided by these activities improves your experience with care at home.
Using technology comes with its own set of challenges. Our caregivers at Visiting Angels of Plano create care at home plans to learn and utilize technology, but not to overuse it or substitute other stimulating activities such as walks, tangible games, conversations, and real-life companionship. We understand that the mindful use of technology is pertinent to a healthy balance.
Technology Services
Our social care services, conducted under care at home with Visiting Angels of Plano provides a number of helpful ways to learn a variety of technological means.

Cell phone use
Texting
Sending e-mails
Skype
FaceTime
Zoom
Utilize and create a Facebook account
Research information
Online shopping
Managing online accounts

Our home care services provide your family member with tips and opportunities to maintain their health and independent lifestyle. Still, they can also learn something new and stay connected in our modern world.

Serving Plano, Murphy, Parker, TX, and the Surrounding Area
Visiting Angels
PLANO, TX
1400 Preston Road STE 400
Plano, TX 75093
Phone: 972-665-9946
Fax: 972-665-9949