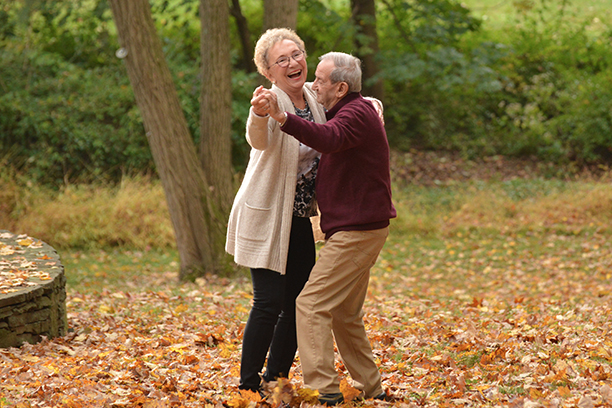 Alzheimer's Care Services in Twinsburg
Twinsburg Alzheimer's Care Services
When a loved one is diagnosed with Alzheimer's, there are many concerns that a family must deal with. For example, families often fear losing the person they once knew as their aging loved one's Alzheimer's progresses.
To help their loved one, a family will look for the best Alzheimer's care services available. In Twinsburg OH, families can rely on Visiting Angels Ravenna. Visiting Angels is an in-home senior care provider. We strive to provide high-quality Alzheimer's care for your loved one's needs so they can stay comfortable at home for as long as possible.
Twinsburg Offers Seniors Personalized Care Plans
At Visiting Angels Ravenna, we understand that everyone has unique needs and preferences. That is why we provide an individualized plan of care for all of our clients. Our caregivers work with your family to provide senior care that accommodates schedules, preferences, and your loved one's well-being.
Rest assured knowing that we will consider all of your loved one's needs as we make their care plan. Whether your aging loved one is experiencing the early stages of Alzheimer's or an advanced stage, our caregivers are trained to provide a level of care that best fits your loved one's needs.
In-Home Alzheimer's Care Seniors Can Depend On
Alzheimer's is a serious disease. To provide the level of care needed, we created a formal training program for our caregivers. Our training program is amazing because it is taught through a collaboration with the Alzheimer's Foundation of America. The training program ensures that our professional homecare providers have the knowledge needed to best care for someone with Alzheimer's. Helping your loved one maintain their independence and dignity is our top priority, so we will do everything we can to provide reliable care.
Home Care in Twinsburg, OH
We, at Visiting Angels, provide several living assistance services to help those with Alzheimer's and dementia. Our services are designed to help your loved one maintain their independence while still providing the care that they need. We provide assistance with:
Medication Reminders
Hygiene Care
Meal Planning & Preparation
Dressing Assistance
Assistance with Errands
Other Activities of Daily Living
Getting Started with Visiting Angels
In the end, getting started with Visiting Angels Ravenna is not a complicated process. Once you contact us, one of our services coordinators will have an initial meeting with you. We will have the meeting at your home, and get to know you and your loved one during the first consultation. We will gather as much information as we can so we can understand the specific needs and preferences your loved one may have.
Then, once the initial meeting is complete, we will then use the information we've gathered to carefully create a customized plan of care that accommodates your loved one's lifestyle and needs. When the plan is ready, we will match your loved one with a caregiver who will be more than capable of meeting your loved one's needs.
If you are ready to take the next step and want to schedule an initial meeting, or if you want to learn more about our services, contact us today.
Serving Portage, Geauga, and Southern Cuyahoga Counties.
Visiting Angels
PORTAGE, OH
240 W Riddle Ave
Ravenna, OH 44266
Phone: 330-297-2000
N/A