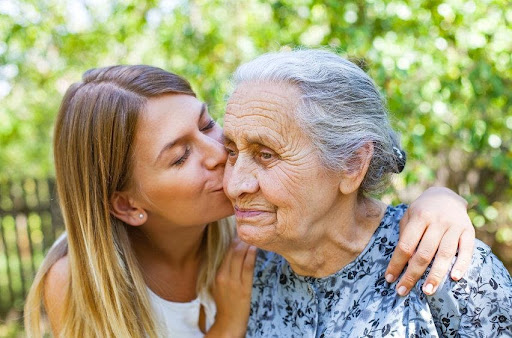 Caring for a Loved One with Prostate Cancer
According to the Prostate Cancer Foundation, a man is diagnosed with prostate cancer every 3 minutes. This means one in eight men will develop prostate cancer in their lifetime. September is Prostate Cancer Awareness Month. It's the perfect time to learn about the disease and how you can support a loved one who is diagnosed.
Educate Yourself About Prostate Cancer
If a loved one is diagnosed with prostate cancer, one of the first steps is to educate yourself about the condition. The more you understand the disease, the easier it'll be to empathize, and you'll be more informed to help them make decisions.
Prostate cancer is cancer that starts in the prostate, which is a small gland below the bladder. If left untreated, prostate cancer can spread to other parts of the body. Prostate cancer is most commonly found in men 65 and older but can also develop by 50. It's more common in men of African American descent and those with a family history of prostate cancer. Symptoms of prostate cancer include frequent urination, a weak urinary stream, trouble urinating or dribbling of urine. Unfortunately, many men don't experience symptoms of prostate cancer in the early stages, which is why it's essential to have regular prostate exams.
You can view online articles from trusted sources such as the American Cancer Society or the Prostate Cancer Foundation for additional resources on prostate cancer. You can also ask your loved one's doctor for handouts and pamphlets.
Learn About Treatment Options
The treatment options available may vary depending on your love's case, but try to familiarize yourself with standard treatment options. Understanding treatment options can help you talk to your loved ones about their next steps. It'll also put the situation into perspective and give you a sense of what they will be going through.
Some possible treatment options may include surgery, radiation therapy, cryotherapy, hormone therapy, chemotherapy, immunotherapy, or targeted therapy. Talk to your loved one's doctor about which treatment options are best for your loved one, and take time to understand each option. While you're learning about the treatments, try not to decide for your loved one. Your goal in learning about treatment options should be to help your loved one decide, not choose for them.
Actively Listen and Respond to Their Needs
Everyone with cancer has different needs. Some people want reassurance that they'll be okay and want help deciding on the next steps. Others wish for time to process the news alone and want to make decisions with their doctor. There's no right or wrong way to deal with a cancer diagnosis, so it's essential to listen to your loved one's needs and respond accordingly.
If your loved one seems guarded, it's okay to ask questions and help without them asking, but be aware of how your actions may make them feel. If you notice they're no longer caring for themselves or their home, it's okay to clean up and do laundry. However, if their actions negatively affect their quality of life, try not to insert yourself or take over without permission.
Don't Make Everything About Cancer
When your loved one is diagnosed with cancer, they will likely spend a lot of time thinking and talking about cancer. Remind your loved ones that they are not their cancer. Try to encourage your loved one to get out of the house as long as it's safe, participate in activities and hobbies they enjoy, and have fun. It's understandable if they struggle to live the way they once did, but let your loved one know it's okay to hold on to regularity if it brings them comfort.
How Visiting Angels Can Help
If your loved one is living with prostate cancer and needs additional assistance at home, the team at Visiting Angels can help. Our compassionate caregivers provide light housekeeping, medication reminders, meal preparations, transportation, personal grooming, and mobility assistance. The Visiting Angels Ravenna office serves the Chagrin Valley, Portage, and Southern Geauga counties in Ohio. If you're interested in learning more about our caregiving services, you can complete this form online or call our office at 3330.297.2000.