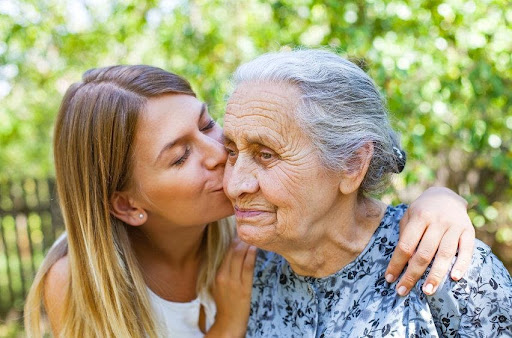 Self-Care for Seniors
The term "self-care" has gained popularity within the last two years, and people started realizing the importance of mental and emotional health during the pandemic. With so many individuals adjusting to new ways of life while navigating their health and safety in a global pandemic, self-care has become a necessary ritual for many people to stay happy and healthy.
What is Self-Care?
Self-care refers to how you take care of yourself, and it includes all aspects of your health, both physical and mental. While some people confuse the idea of self-care with the commercialized version of spa days and beauty routines, the true root of self-care is about putting yourself first so you can bring your best self to others.
What is Self-Care Important?
There is pushback against self-care because some view it as selfish, and others feel they don't do enough to warrant taking time to themselves. Self-care is not selfish. When you take care of yourself, you're ensuring that you can give your best self to your work, hobbies, friends, and family. Self-care is also about taking care of your mental and emotional health. Having a healthy mind and emotions reduces your risk of excessive stress, anxiety, and depression.
Tips for Starting a Self-Care Routine
If you're new to self-care, consider these self-care tips for seniors to help you get started.
Invest in Your Hobbies
Hobbies are the activities in life that you enjoy in your free time. They can include reading, fishing, exercising, painting, or cooking. When you set aside time to do things you love, you likely feel happier, relaxed, and less stressed. Aim to spend at least 10 to 15 minutes a day investing in your hobbies.
Prioritize Your Physical Health
Keeping up with your physical health affects your mental health. If you're feeling sluggish or unmotivated, try doing something physical for at least 20 minutes, like walking. Exercising increases endorphins, dopamine, adrenaline, and endocannabinoid. These are all brain chemicals that contribute to your mood, making you feel happy and confident. You also want to make sure you're fueling your body with highly nutritious foods and limit harmful substances, like alcohol and tobacco, which can cause higher levels of stress, anxiety, and depression.
Express Your Feelings
It's easy for us to share when we are happy or excited, but it can be hard to admit when we feel sad, angry, nervous, or stressed. Instead of expressing how we feel, we tend to keep those emotions inside and surpass them. However, ignoring how you feel doesn't make those feelings go away. And continuing to ignore certain emotions can cause long-term mental and physical health problems.
The next time you're feeling upset or anxious, acknowledge the feeling and find a way to relieve or express the emotion. Some people work through their feelings by indulging in a hobby, speaking with a trained mental health professional, exercising, meditating, or taking a vacation. If your feelings inhibit you from completing daily tasks, talk to your doctor about ways to manage your emotions, as it may be a symptom of a more complex health condition.
Take Time to Relax
We live in a nation that overvalues productivity and rewards always being busy. However, constantly staying busy can lead to excessive amounts of stress and anxiety. Instead of pushing yourself until you're overwhelmed with your responsibilities, take time to relax and unwind each day. Allowing a few moments of quiet to yourself each day can significantly improve your mood and lower your stress and anxiety levels.
Spend Time with Others
As social creatures, we need to spend time with others. Schedule time each week to talk to a loved one on the phone, video chat with a friend or catch up with family over dinner. If you don't have friends or family nearby, consider joining a club or group, such as a book club, where you can meet like-minded people and make a few new friends.
How Visiting Angels Can Help
Self-care doesn't mean you need to take care of yourself alone. If you want help taking care of yourself, the team at Visiting Angels Ravenna can help. Our compassionate caregivers can assist with light housekeeping, medication reminders, personal grooming, meal preparations, transportation, mobility, and more. The Visiting Angels Ravenna office serves the Chagrin Valley, Portage, and Southern Geauga counties in Ohio. If you're interested in learning more about our caregiving services, you can complete this form online or call our office at 3330.297.2000.