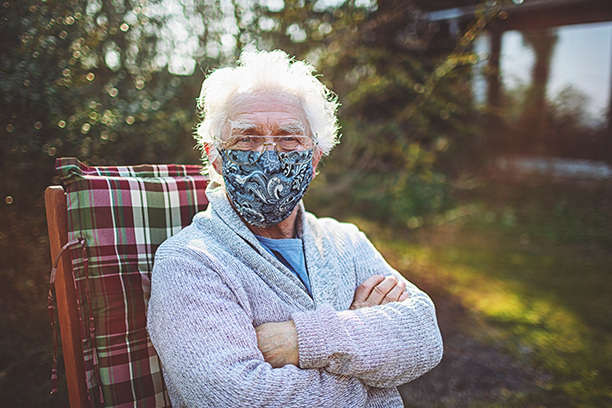 How Visiting Angels of Portage, OH Caregivers for Seniors Provide Social Care
Social Care Program with Caregivers for Seniors in Ravenna, Solon, and Surrounding Areas
At Visiting Angels of Portage, we strongly believe in maintaining a holistic view of home care. Remaining holistic means that we prioritize each realm of senior care, whether it deals with the client's physical, emotional, spiritual, or social well-being. During our social care, our caregivers teach them to utilize modern technology to strengthen their connections with family, friends, and their community. Some of the programs we teach in our social care program include Facebook, FaceTime, and Skype.
Research has shown that there is a strong correlation between maintaining social interactions and overall health. For example, making social interactions may be associated with lower levels of interleukin-6, an inflammatory factor. A heightened level of interleukin-6 can lead to osteoporosis, Alzheimer's disease, cardiovascular disease, and some forms of cancer. When you invest in your loved one's social health, it positively affects all aspects of their lives.
How Technology Helps Seniors:
Teaching Seniors About Technology
During our social care program, our in home caregivers for seniors teach fundamental skills to help them utilize technology. Some of these skills include:
Using a cellphone

Texting and sending emails

Creating a Facebook account and navigating the website

Researching information on an online search engine

Online shopping

Logging into a computer
We strongly believe that our caregivers for seniors teaching these skills help seniors maintain deeper, stronger relationships with the people that love them.
Want to learn more about our social care program? Interested in scheduling a free in-home consultation? Contact Visiting Angels of Portage at your earliest convenience.
Because of this program, I was able to experience two of the greatest joys in life – becoming a grandmother and seeing my son become a new father. Skyping and Facebooking with my son and his family are now a normal part of my life. It helps me feel like I'm still an important part of their lives even though I'm miles and miles away.

Serving Portage, Geauga, and Southern Cuyahoga Counties.
Visiting Angels
PORTAGE, OH
240 W Riddle Ave
Ravenna, OH 44266
Phone: 330-297-2000
N/A