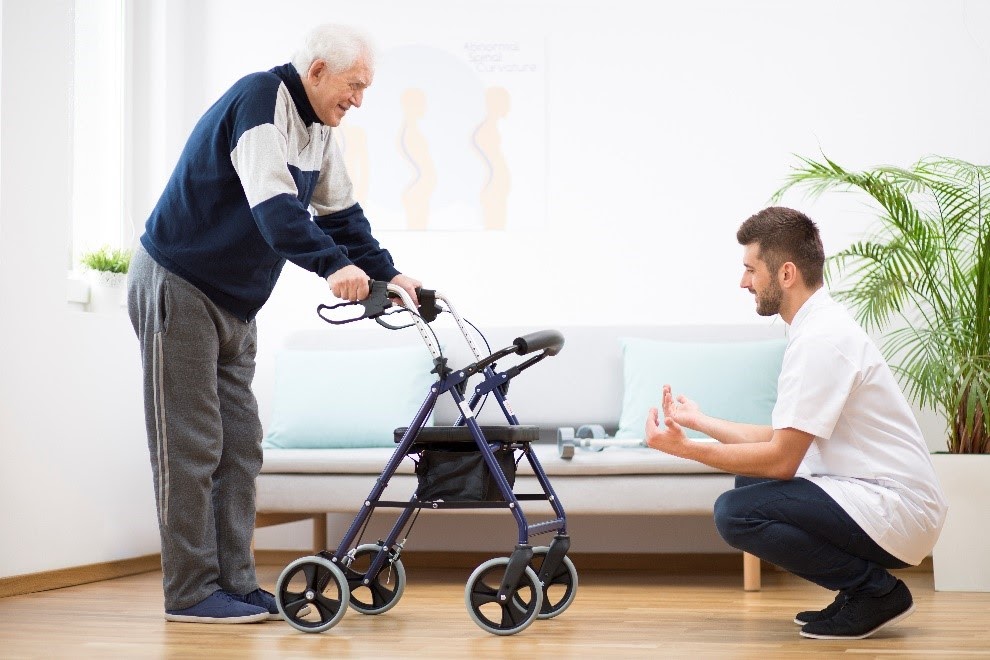 Signs and Symptoms of a Stroke
According to the Centers for Disease Control and Prevention, one in every six cardiovascular disease deaths is due to a stroke. In fact, someone in the United States experiences a stroke every 40 seconds, resulting in more than 795,000 strokes each year.
Even though strokes are common, they're not inevitable. May is American Stroke Awareness, a time for our nation to educate ourselves about strokes and identify the signs and symptoms of a stroke. It's also a great time to start a conversation with your doctor about ways to improve your lifestyle to not only reduce your risk of a stroke but improve your overall well-being.
What is a Stroke?
A stroke is a medical emergency that happens when the blood supply to the brain is reduced or interrupted. This reduced blood supply prevents oxygen and nutrients from getting to the brain tissue. There are three types of strokes:
Ischemic- An ischemic stroke is the most common type of stroke. The word ischemia refers to an inadequate blood supply. An ischemic stroke means not enough blood is making it to the brain, usually due to a blocked or narrowed artery.
Hemorrhagic- A hemorrhagic stroke happens when a blood vessel breaks or leaks. Hemorrhagic strokes are usually caused by uncontrollable high blood pressure, aneurysms, head trauma, and overuse of blood thinners.
Transient ischemic attack- Some people experience a mini-stroke or transient ischemic attack. This type of stroke is a temporary decrease of blood to the brain that causes the symptoms of a stroke but with no lasting damage.
During a stroke, brain cells begin to die in minutes. A stroke's signs and symptoms include trouble speaking, numbness of the face, arms or legs, headache, difficulty walking, or difficulty seeing. If you or someone near you is exhibiting signs of a stroke, contact a medical professional immediately.
Reducing Your Chances of a Stroke
There are many risk factors of a stroke that are within your control. Your chances of a stroke increase if you are overweight, are physically inactive, consume excessive amounts of alcohol, smoke, or use illegal drugs such as methamphetamine or cocaine. Making lifestyle changes such as eating healthily, working out, and limiting your alcohol use can significantly reduce your chances of a stroke.
There are also medical factors that contribute to your risk of a stroke. Strokes are more common for people with high blood pressure, high cholesterol, diabetes, sleep apnea, and heart disease. If you have any of these medical conditions, talk to your doctor about ways to manage them. Also, talk to your doctor about how these conditions can affect your risk of stroke.
Additional risk factors for a stroke include people who are 55 and older, those of African American descent, males, and the use of birth control or hormone therapies that contain estrogen. While you can't change your age, race, or sex, you can make sure to attend regular doctor's appointments so your doctor can monitor your health and let you know if they see any potential red flags for a stroke.
How Visiting Angels Can Help
If your or an aging loved one has suffered a stroke and now needs assistance around the house, Visiting Angels Powder Springs, Georgia, can help. Our team of compassionate caregivers provides light housekeeping, meal preparation, personal grooming, medication reminders, and much more. We also have a transitional care program called Ready-Set-Go Home for seniors recovering from recent hospitalizations.
Our Powder Springs office serves Marietta, Austell, Powder Springs, Dallas, and the surrounding Georgia communities. If you'd like to learn more about our services, you can schedule a free consultation by completing this online or giving us a call at 770.222.7388.