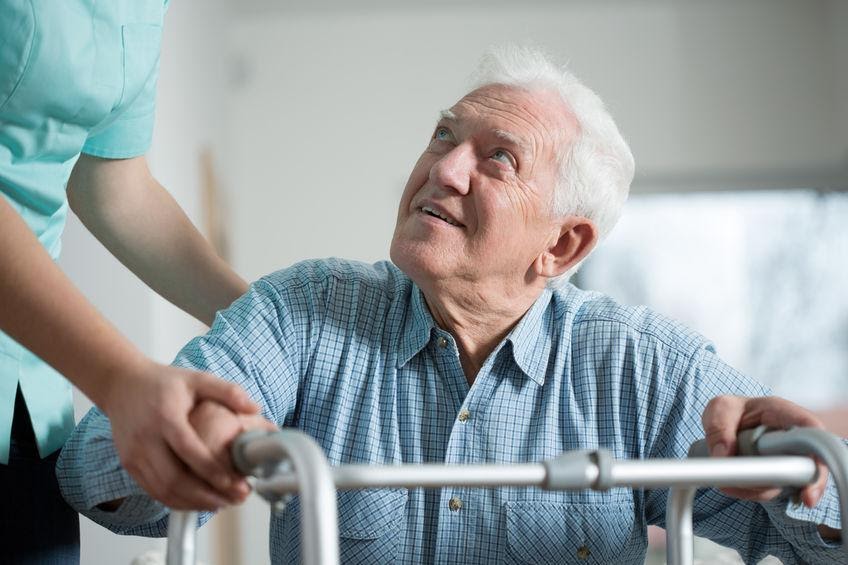 Tips and Gadgets for Maintaining Your Mobility
As you get older, you may notice your body doesn't move the way it once did. While it's common to face mobility challenges with age, you can take steps and try gadgets to help you better navigate life.
Mobility Tips
Even though a loss of mobility tends to come with age, there are steps you can take to maintain and improve your mobility.
Maintain a Healthy Weight
The more you weigh, the more stress there is on the body. And as you get older, your bones and joints may not be able to withstand the same amount of weight and strain they once did. The two most significant factors in your weight are your diet and physical activity level. Try to nourish your body with fresh produce and lean meats while eliminating highly processed foods and foods high in trans-fat and sugar. Also, work on incorporating more physical activity into your daily life. This can include daily morning walks, cycling, swimming, golf, or any other activity that keeps your body moving.
Regularly Stretch Your Muscles
Regular stretching gives your joints a great range of motion. You don't need to stretch for long periods every day, but you should aim to build a routine around stretching for at least 10 minutes two to three days a week. Some important muscles you should work on include the neck, shoulders, hamstrings, hips, and lower back. If you're new to stretching, make sure to consult your doctor for proper stretching techniques before you get started. If at any time during your stretch you feel pain, consult your doctor immediately.
Move with Care
As you get older, it takes less to put a strain on your body. When you're moving about your home, do so with care. Take your time getting in and out of chairs, the bed, and the tub. Refrain from making sudden or jerky movements. Turn on the lights when you're moving through narrow or unfamiliar walkways. If you're walking outside in the winter, stay clear of ice or snow-filled pathways. And ask for assistance if you don't feel comfortable moving alone.
Mobility Gadgets
Everyone's range of mobility is different. If your mobility is limiting your ability to complete daily tasks, consider some of these mobility gadgets.
Walkers
Walkers are a great aide for helping you move around the house and outside. You can find a primary walker with or without wheels if you're looking for minimal assistance. If you do a lot of walking, you can find walkers with additional features such as a convertible seat or basket for carrying your essentials.
Electric Scooters
If you live in a large city or community where you're moving around outside more often, you may want to consider an electric scooter. Electric scooters allow you to sit down while you shop and run errands. You can find scooters with features such as baskets or battery-operated seats to make it easier to get on and off.
Joint Braces
If you're experiencing joint pain, especially in your knees, a joint brace may help. Joint braces add an extra layer of support to make activities such as walking more comfortable. They're accommodating if you're doing a lot of physical activity.
Grabber Tool
Grabber tools are perfect for helping you reach items off high shelves or picking stuff up from off the floor. You can find grabber tools in a ton of different colors and sizes. Plus, many of them are compactable, making them easy to store when you're not using them.
How Visiting Angels Can Help
If you or a loved one needs mobility assistance, the Visiting Angels Powder Springs, GA team can help. Our compassionate caregiver can work with you to make moving about your home more accessible. We also assist with light housekeeping, meal preparations, personal grooming, medication reminders, and more.
Our Powder Springs office serves Marietta, Austell, Powder Springs, Dallas, and the surrounding Georgia communities. If you'd like to learn more about our services or schedule your free consultation, you can complete this online form or give us a call at 770.222.7388.