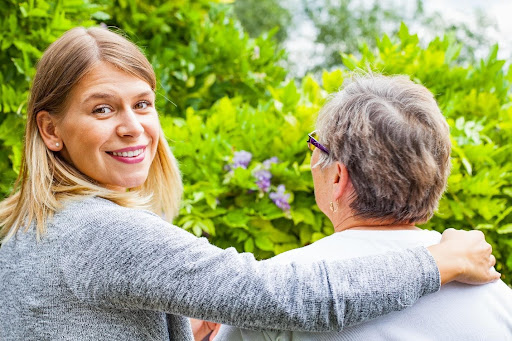 10 Reasons We're Thankful for our Senior Caregiving Staff
It takes an entire team to keep Visiting Angels Prescott, Arizona, running smoothly – and we owe a large part of that to our caring, compassionate caregiving staff. This time of year, we feel extra thankful for our team, who go above and beyond to offer an exceptional client experience. The Visiting Angels Prescott team put together a list of the ten reasons we're thankful for their work with us and the commitment they give to their clients.
10 Reasons We're Thankful for Our Caregivers
Our team is dedicated. No matter what our clients need, our Angels work to meet their needs. Dedication to the clients builds a special relationship of trust between the caregiver and client, and our Angels exceed in this field!
Our team spends time getting to know their clients and strives to be a positive part of their everyday lives.
The caregivers see their clients' needs as the highest priority. Caregivers consistently communicate with our office team and the clients' families to support their clients' well-being.
Our Angels have a strong work ethic. We're grateful for a dependable and trustworthy team that arrives on time to provide value to their clients' lives.
Our team is eager to learn. At Visiting Angels Prescott, we regularly offer training sessions for our Angels to help them develop their caregiving skills and soft skills–and the caregivers attend the training with enthusiasm!
Our Angels care about their clients and their families. The care doesn't end when they step outside of their clients' homes. Many of our staff keep their clients on their minds and in their hearts after hours.
Our Angels aren't afraid to do the "dirty work" –mainly light housekeeping and laundry if their care services are requested. These service-minded team members don't mind a few loads of laundry if it means a more peaceful and joyful day for their clients.
Our Angels have a kind, gentle demeanor. When caring for seniors, there is the possibility of stress, especially when caring for clients with memory disorders or other impairments. We're thankful for recruiting so many patient people who can keep a calm, level head in any situation.
Our team loves to pursue new ideas and opportunities to connect with their clients. From bringing a new book to scheduling a fun day out, our Angels use what they've learned from each client to support others. With our Visiting Angels Prescott scholarship program, our team members can move forward in their careers as life-long caregivers.
Our Angels love to have fun! Whether they're helping train a new team member or spending time with a client, our team members have an excellent sense of humor. In the caregiving field, having fun is crucial. There are sometimes difficult days and sad transitions, but our team members use laughter to stay positive. Even the bad days are not so bad when you're working with a team you genuinely love.
Become A Visiting Angel Prescott Team Member
As the population ages, so does the need for quality care for seniors. More families than ever are turning to Visiting Angels Prescott to help their elderly loved ones age gracefully in the comfort of their homes. We are seeking more compassionate individuals to build out our team. If these qualities sound like your ideal job, and you enjoy spending time with our community's seniors, we want to talk to you! Visit our website and apply today!