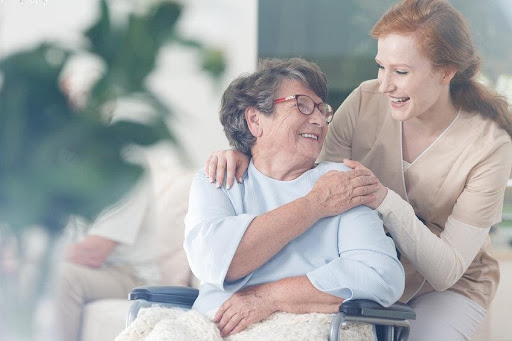 Rewarding Jobs for the Senior Caregiver
Senior caregiving is an excellent career option if you're looking to help others and are passionate about working with the elderly. To be a successful in-home professional caregiver, you need to be adept at handling emotional issues and support care tasks, allowing seniors to live their lives longer at home without moving to an assisted living facility.
A senior caregiver position can be different every day because the type of care your clients need daily changes often– you could be extremely busy one day and relatively quiet the next. But if you ask our Visiting Angels Prescott team, you'll find there are jobs available and support to help make sure your work is enjoyable.
A caregiver can have very different responsibilities. For example, they can provide transportation to doctors' appointments or manage medication. They might also offer companionship to the older adult for whom they care.
Caregivers are often responsible for helping with daily tasks such as housekeeping or cooking. We know that there are a lot of jobs that people don't enjoy doing. Some people might not want to do the dishes every night, for example. However, there are many Visiting Angels Prescott roles for new caregivers for our team. Here are a few opportunities as you begin your new career.
Companion Care
When you take on a companion care role at Visiting Angels Prescott, you'll not only be doing light housekeeping, meal prep, grocery shopping, and living assistance, but you'll get to spend quality time with your senior client. We often find that a simple chat with your senior client over coffee or tea is a great way to get to know each other and relax. You might also enjoy engaging in some recreational, stimulating activities such as a game of cards, puzzles, or art.
Social Care
We focus on seniors and what they need. With a lot of technology in our lives, it can be hard to stay connected with your loved ones. Our social care team helps senior clients navigate new technology and social media to keep in touch with family and friends. As a member of the social care team, you'll get the joy of seeing your clients' faces light up when someone texts them back or they get an email from an old friend. The more they learn about technology, the easier they can close the "knowledge gap" many seniors face.
Respite Care
Taking care of aging loved ones is tiring, time-consuming work that the caregiver usually has to do on their own without any outside help. Even if families have others to take some of the load, they still need time off now and then just to unwind, and this will allow them to freshen up before returning with renewed energy.
When our Visiting Angels Prescott team takes on respite care services, this means they spend time with the elderly clients while their family caregivers take a break. It's a very fulfilling role because you can see how your work dramatically impacts people's lives. You'll experience second-hand relief from family caregivers who need a break, but also from your senior client (who probably want some time away from their caregivers, too).
End-of-Life-Care
It's never easy when someone you love has to live the last days of their life. As a care provider, you're often there for their family too. Although it can be a sad time, it can also be significant and beautiful. Working in end-of-life care allows you to support the senior client and the client's family who will soon lose their loved one. Many Angels find peace while guiding them through the complex grieving process. It's an honorable way to handle a client's last days.
Find A Rewarding Career with Us
Visiting Angels Prescott is proud to serve the local communities, and we're looking for people who can commit to caring for seniors. Feel free to visit our website and learn more about the different positions available here.