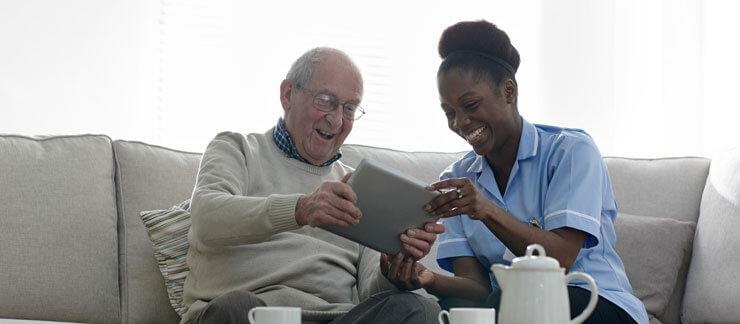 The Rewards of Being a Visiting Angels Caregiver
Senior care is a quickly growing field as millions of baby boomers age and require more care. By the time the last of this generation reaches age 65, the senior population in the US will be almost 65 million! Many families will care for their senior loved ones, but senior caregivers will help relieve the burden and provide assistance.
If you're in the field of senior care or are thinking about starting, now is the time. Families depend on Visiting Angels Prescott AZ for respite care, companionship care, memory care, and so much more. There are plenty of reasons to join in this rewarding career. Here are some of the best!
Consistent Jobs
Senior caregiving will only grow as the population ages. Additionally, many of today's families are taking a more significant role in care for their senior loved ones and may bring them into their own homes. In-home caregivers are poised to be a valuable resource in the next few years. Trends are showing that there will be more than one million new in-home care jobs by 2028. With a career in in-home senior care, you'll enjoy job security.
You'll Make a Difference
Caring for elderly loved ones can be frustrating, exhausting, and emotional. It's hard to do it alone, yet many families may not have a well-connected network of family to help ease the burden. At Visiting Angels Prescott AZ, we're honored to serve our clients with compassionate care and give their families an opportunity for respite care. And even seniors who have a loving family assisting in care can be lonely–you can make a difference in their everyday life with companion care and personal care.
You Can Build Connections
Long-term caregivers become part of the family. Few other jobs give you the chance to be involved in the lives of others in such a powerful way. The connections you can build with your clients and their families can sometimes last forever, long after their loved one is gone. A job as a Visiting Angels Prescott AZ caregiver introduces you to a community of healthcare providers for friendships that last a lifetime.
Flexibility
In-home care is exceptionally flexible, especially since Visiting Angels Prescott AZ offers so many options for our clients, from occasional companion care to the "Ready-Set-Go Home" program that prevents readmission to the hospital. Our positions allow flexibility to schedule on your time so that you can work around community, educational, and family commitments.
Fun
Many seniors enjoy the close relationships they build with their in-home caregivers, especially those who treat them with dignity and respect. Spending time with seniors is fun! They'll share funny stories, inspiring memories, and words of wisdom.
Join The Visiting Angels Prescott Team!
Our Visiting Angels Prescott AZ caregivers have helped thousands of clients and their families with compassionate care that allows seniors to live happily and safely in the comfort of their homes. If you're looking for a career that makes a difference, visit our website to browse available positions!