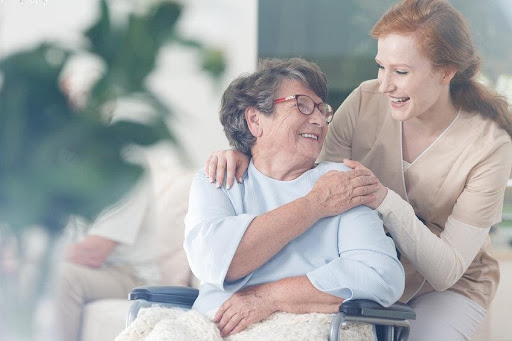 Why Working As A Senior Caregiver Is The Best Choice In 2022
The end of the year brings resolutions and a desire to try something new. Many people start considering a new career as they turn the calendar from December to January. Although many move to a new company, others look for an entirely new job–something with meaning that allows them to make a difference in their community.
We may be biased, but the Visiting Angels Prescott, Arizona, team believes starting a career as a senior caregiver is one of the best career paths you can take in 2022 and beyond. Learn why you should consider a caregiving career, what to expect, and why we love our jobs.
Job Security
America is getting older. The percentage of US citizens 65 or older has increased from 8% a few decades ago to nearly 20% now. In Arizona alone, more than one million residents are 65 and older, making it one of the top 10 "oldest" states in the country! According to a survey, more senior citizens –nearly 75%–are interested in "aging in place"–spending their aged years at home and adding more help (or relying on family) as they need it. Senior caregivers are in need now, and the demand will only increase in the future.
Flexibility
At Visiting Angels Prescott, our caregiving roles have an element of flexibility that is perfect for individuals who are taking care of children or continuing their education. We offer our clients and their families flexible care schedules that complement their schedules and routines, and we make it easy to modify our clients' care plans as their needs change. Our caregivers can take on shifts at various times, nights, weekends, or holidays as their schedule allows. Senior caregiving delivers if you're looking for a job with more activity than sitting at a desk all day.
Professional Satisfaction and Fulfillment
In senior care, you gain fulfillment and deep professional satisfaction. You can make a difference in someone's life, and it is fulfilling to know that you are helping when and where it is most needed. These days, more of us are looking for ways to do more with our lives, and senior caregiving is a great way to give back to seniors in your community.
How to Become a Caregiver
At Visiting Angels Prescott, we love what we do and are looking for new teammates to share the joy of senior caregiving with the Prescott community. Our organization trains motivated, caring individuals who want to make a difference in the lives of seniors and leave a lasting legacy with clients and their families. If that sounds like something that interests you, please visit our website and chat with our online recruiting agent today!