Senior Care in Lamar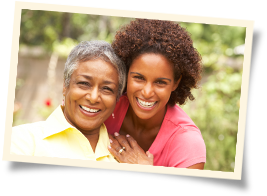 Welcome to Visiting Angels® Pueblo! With a range of services customized to meet your needs, our senior care helps elderly residents around Lamar live happy, safe lives in the comfort of their own homes.
We recognize every family wants to provide their aging loved one with the best possible life. Keeping them away from an assisted living facility is crucial to those efforts. Moving out of their home can be traumatic and lead to loneliness and other mental issues. By contrast, helping them stay where they are comfortable and familiar is the best way to elevate their well-being and preserve their dignity.
We help families in this difficult situation by providing professional, in-home senior care that helps your loved one avoid accidents, follow doctor's orders, and safely navigate daily life. We provide a critical relief for family members who feel pressure to provide this level of care themselves. With our service, you can step back without feeling like you are letting your loved one down. In fact, you'll be giving them the care and attention of trusted professionals.
Choosing Our Senior Care in Lamar
We customize all of our services to make sure each person gets the assistance they truly need. Some advantages of our senior care include:
Family Respite. We're proud to offer stress relief for the whole family. Your loved one gets excellent care, and you get to delegate all those responsibilities to proven professionals. With one of our caregivers on the job, you'll be free to spend quality time with your parent or relative instead.
Friendly Companionship. Having a friendly face to chat with can have a tremendous impact on your loved one's mental state.
Errands, Chores, and Shopping. We take care of any simple daily tasks that can make their life easier.
Hygiene Services. When your loved one begins to require help bathing, dressing, and grooming, it helps to have a professional take over and provide a more dignified option.
Additional Services. We help your loved one walk around safely, remind them to take their meds, and provide any other assistance they need!
Helpful Senior Care From Local Professionals at Visiting Angels Pueblo
With our thorough vetting process and commitment to exceptional standards of service, you can expect only the most qualified and warmhearted caregivers to be sent into your loved one's home. We value integrity, compassion, and proven experience above all else.
Our trusted senior care is available throughout:
Lamar
Pueblo
Cañon City
Pueblo West
Walsenburg
Trinidad
La Junta
Penrose
And nearby communities
To book your care consultation and learn all about our senior care around Lamar, call Visiting Angels Pueblo today.