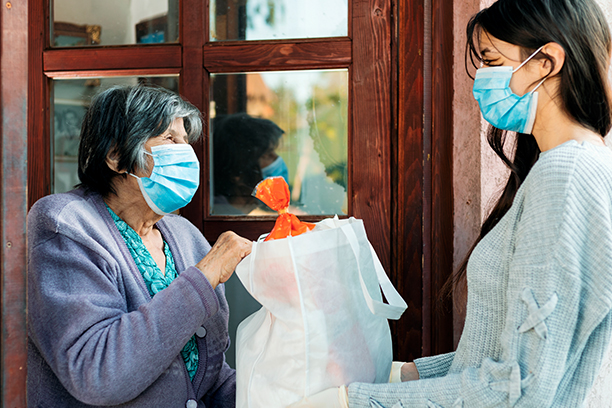 When Do Seniors in Pueblo Need Home Care Assistance?
One of the hardest things to know as an adult child of an aging parent is when your loved one needs home care assistance. The need for care can come on suddenly or as a slow moving change you hardly notice, but almost all seniors can benefit from home care assistance at some time or another. So how do you know when it is the right time to find help? At Visiting Angels® Pueblo CO, we recommend looking for these signs.
Signs it's Time for Home Care Assistance
Four of the most common signs that a senior could use some help at home include:
Forgetfulness and Missed Appointments. Seniors often forget things. Missing keys, a forgotten birthday, or a missed appointment can seem normal. But when your loved one is chronically missing appointments or forgetting important tasks or dates, they can benefit from home care assistance.
Neglecting to Eat. If you've visited your mom or dad recently, only to discover the fridge and pantry are empty or that food is spoiling, they may be ready for home care assistance. The caregivers from Visiting Angels Pueblo CO can provide help with planning, shopping for and preparing healthy meals.
Neglecting the Home. If your parents' once pristine home has become increasingly cluttered, dusty, or just plain dirty, it can be cause for concern. The home care assistance program from our Pueblo office provides seniors with help around the house. Caregivers can help with light housekeeping tasks like vacuuming, washing dishes, changing linens, and doing laundry.
Neglecting Personal Hygiene. It can be difficult for seniors to admit they need help with personal care tasks. If your loved seems to be skipping hygiene and grooming tasks, caregivers from our Pueblo office can help. They are adept at providing dignified care.
Making the decision to find your aging parent or loved one home care assistance can be difficult. Knowing the signs that care is needed can help to make that decision easier.
If you have a loved one in Pueblo, Cañon City, Walsenburg, Pueblo West, Trinidad, Lamar, La Junta, or elsewhere in Southern Colorado, Visiting Angels Pueblo CO is here to help. Call our office today to learn more about home care assistance and how we can help your loved one continue to live safely at home.
Serving Pueblo, Pueblo West, Cañon City, Walsenburg, Trinidad, La Junta, Lamar, and most of Southern Colorado
Visiting Angels
PUEBLO, CO
2628 N Elizabeth St.
Pueblo, CO 81003
Phone: 719-415-3120