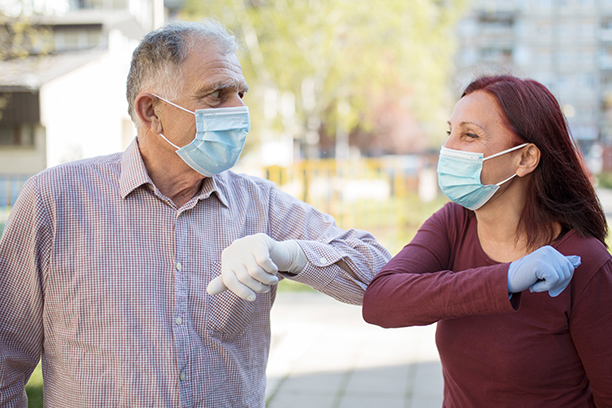 Alzheimer's Care in North Fort Myers, FL
In-Home Alzheimer's Care in North Fort Myers, FL
When a loved one has Alzheimer's disease, it can be very difficult for everyone in the family. You slowly lose the person you once knew as they struggle to remember family members as well as retain cognitive function. You want to provide them the best care possible, but who do you turn to? When you're looking for in-home Alzheimer's care in North Fort Myers FL, look no further than Visiting Angels Punta Gorda.
At Visiting Angels Punta Gorda, we understand your concerns and have the experience to provide the compassionate Alzheimer's care you're looking for. We understand that home is where most people feel comfortable. That is why our care providers are dedicated to keep your loved one there for as long as possible.
Individualized Alzheimer's Care for North Fort Myers Residents
At Visiting Angels Punta Gorda, we understand that everyone has their own unique needs and preferences. That is why we provide individualized Alzheimer's care services. Our care providers work with your family to provide the care that is needed the most while we ensure that your loved one is at their most comfortable. When your loved one's need change over time, our caregivers can make the necessary accommodations. Whether you need a few hours or around the clock care, we have the caregiver who is ready to provide the assistance you need.
Alzheimer's Care You Can Trust
Visiting Angels Punta Gorda is a leading Alzheimer's and dementia care agency. Our caregivers are highly trained to provide a level of care that ensures your loved one's condition is closely monitored and that keeps your loved one comfortable in their home. With Visiting Angels, you and your family will have peace of mind knowing that your loved one will be in good hands.
Living Assistance in North Fort Myers FL
Visiting Angels Punta Gorda provides several living assistance services for North Fort Myers FL residents who have Alzheimer's. Our services are designed to help your loved one maintain their independence and their dignity. We provide assistance with:
Medication Reminders
Hygiene Care
Meal Planning & Preparation
Dressing Assistance
Assistance with Errands
Light Housekeeping
Other Activities of Daily Living
Getting Started with Visiting Angels North Fort Myers, FL
Getting started with Visiting Angels serving North Fort Myers is easy. One of our service coordinators will first have an initial meeting with you. We will spend time to get to know you and your loved one to understand the specific needs and preferences you may have.
We will then use the information we've gathered to carefully create a custom plan of care that accommodates your loved one's lifestyle and special needs. From there, we will look for a caregiver who will have the most compatibility to your loved one and will be more than capable in meeting your loved one's needs.
If you are ready to take the next step and want to schedule an initial meeting or if you want to learn more about our services, contact us today.
Serving Punta Gorda, North Fort Myers, Boca Grande, Cape Coral, Sanibel, Captiva, Arcadia and Surrounding Areas
Visiting Angels PUNTA GORDA, FL
25166 Marion Ave #114
Punta Gorda, FL 33950
Phone: 941-347-8288
A Florida employee based Home Health Agency, FL Lic # 299994657