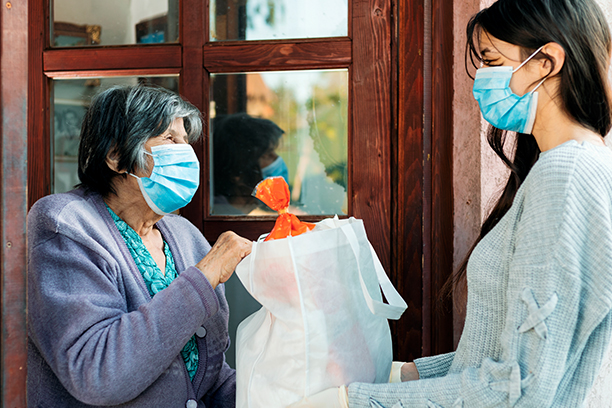 How Transitional Care in Punta Gorda Reduces Hospital Readmissions
Ready-Set-Go Home with Transitional Care
You want your loved one to be healthy and content at home throughout the aging process. However, a hospital stay can throw a wrench in this plan. For elderly adults, being admitted to the hospital can spark a series of rehospitalizations if they are not able to properly recover after their initial discharge. Transitional care helps reduce the rate of rehospitalizations among seniors and promotes their recovery and independence. At Visiting Angels® Punta Gorda, we deliver transitional care as part of our comprehensive Ready-Set-Go Home program.
What Causes Hospital Readmissions in Punta Gorda?
Studies have shown that seniors are frequently readmitted to the hospital soon after their initial discharge. In fact, within the first 30 days after discharge, nearly 20% of Medicare beneficiaries will return to the hospital.
There's no way to pinpoint exactly why this occurs, and the reasons for readmission vary from senior to senior. In many cases, though, it is clear that seniors run into complications with their recovery because they lack support at home. Without assistance to conduct basic tasks and look after their own well-being, they never get the chance to fully recover from their hospital stay.
How Our Transitional Care Program Can Help
We've chosen the name "Ready-Set-Go Home" for our transitional care program because it is not simply a home care program. Rather, we begin delivering this type of care before seniors ever return home. By taking the time to meet with them and their family members at the hospital, we can help prepare them for the discharge process. That way, they can seamlessly transition back to life at home in Punta Gorda and know what to expect every step of the way.
This program also includes home care visits from professional care providers. Our care providers are ready to deliver personalized care that accommodates each senior's unique needs and their doctors' instructions. Whether your loved one needs help attending follow-up appointments, could benefit from reminders to take medications, or requires supervision around the clock, we can ensure they receive care that improves their chances of staying out of the hospital for longer.
Learn more about the benefits of our Ready-Set-Go Home transitional care program today. Call Visiting Angels Punta Gorda to book your free consultation in Punta Gorda or a nearby community such as Arcadia, Babcock Ranch, Cape Coral, Boca Grande, Cape Coral South, Captiva, Fort Myers, Lake Suzy, Matlacha Isle, North Fort Myers, Sanibel, or Sidell.
Serving Punta Gorda, North Fort Myers, Boca Grande, Cape Coral, Sanibel, Captiva, Arcadia and Surrounding Areas
Visiting Angels
PUNTA GORDA, FL
25166 Marion Ave #114
Punta Gorda, FL 33950
Phone: 941-347-8288
A Florida employee based Home Health Agency, FL Lic # 299994657