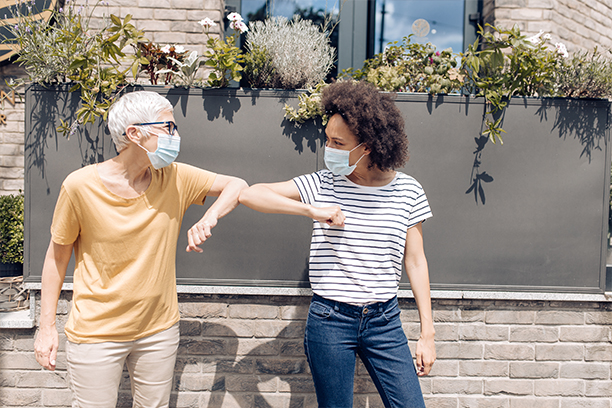 Reliable Dementia Services
Reliable Dementia Services from Visiting Angels Punta Gorda, FL
Dementia. The mention of the illness can cause your stomach to drop and fear to rise in your chest. The uncertainty that a diagnosis of dementia carries with it is perhaps the scariest part of the illness. What does this mean for the future of your loved one? Will they forget who I am? How will they continue to care for themselves? Can I afford to place them in a care facility or will my family be able to offer all of the help they will need?
While it's impossible to tell exactly how a specific individual with dementia will progress, there are some things we know to be true. The disease does progress over time. Tasks become more difficult. Mood and personality can change as the dementia advances. Navigating these changes is not something you have to take on all by yourself. An agency like Visiting Angels Punta Gorda, FL, that is experienced providing dementia services, can be a wonderful resource for your family. Visiting Angels provides caregivers in need of dementia services in many communities in the Punta Gorda, FL, area including North Fort Myers, FL, Sanibel, FL, Captiva, FL, Boca Grande, FL, Arcadia, FL and Cape Coral, FL.
Perhaps you're wondering what types of services dementia care entails. Visiting Angels Punta Gorda, FL can provide a dementia care professional who's services will make everyday tasks easier and help keep your loved one safe at home. The dementia care providers we provide can assist with a wide range of services including:
Medication reminders
Help with household chores including housekeeping, laundry, and unloading the dishwasher
Preparing meals
Reminders to drink fluids and eat regularly
Visiting Angels Punta Gorda, FL, can provide a dementia care services that can help your loved one live independently at home. The ability to live among comfortable surroundings, while maintaining familiar routines, is one of the most important benefits of dementia care services from Visiting Angels Punta Gorda, FL.
The caregiver you choose should have a commitment to treating your loved one with dignity and respect, all while keeping them safe and helping them feel comfortable. Another important function of an excellent caregiver is to be in tune with your family member. Visiting Angels Punta Gorda can provide you dementia service that is flexible and can adapt to changing needs. The caregivers we provide can work with your loved one throughout the advancement of their illness and be a trusted member of your support team.
If you live in Sanibel, FL, Boca Grande, FL, Cape Coral, FL, Cape Coral, FL, Punta Gorda, FL, Boca Grande, FL, Cape Coral, FL, North Fort Myers, FL or in the surrounding communities, we encourage you to call our Punta Gorda, FL office today to learn more about our dementia care services.
Serving Punta Gorda, North Fort Myers, Boca Grande, Cape Coral, Sanibel, Captiva, Arcadia and Surrounding Areas
Visiting Angels PUNTA GORDA, FL
25166 Marion Ave #114
Punta Gorda, FL 33950
Phone: 941-347-8288