Companion Care in Raleigh: How We Can Help Your Parents Take Care of Each Other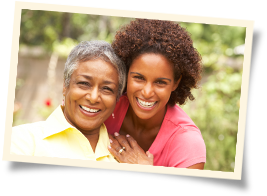 If one of your parents is disabled or in need of constant care, it's normal for the other parent to step up and act as his or her main caregiver. This situation may work for some time, but as your parents get older you may notice that your caregiving parent is not as mentally, physically, and emotionally strong as before. That's when it's time to turn to home care. An at-home care provider can assist your parents in caring for each other, providing the personalized services they need to age in place with ease. Read on to learn more about how companion care from Visiting Angels® Raleigh can support both of your parents in Raleigh, Garner, Wake Forest, Knightdale, Rolesville, or the neighboring communities.
How Companion Care Can Help a Caregiving Parent in Raleigh
Your caregiving parent may see it is a responsibility, a duty, or even a privilege to care for his or her spouse. They may not want to give up this role. A care provider doesn't necessarily have to replace your parent as the main caregiver. Instead, a companion care provider from Visiting Angels Raleigh can assist with tasks that your parent is having trouble completing. These tasks may include:
Planning and preparing healthy meals
Grocery shopping and running errands
Transportation to appointments
Laundry and other light housekeeping chores
Hygiene routines, including bathing, grooming, and toileting
Providing medication reminders
Mobility support and walking assistance
With the help of a professional care provider, your caregiving parent will have the respite that he or she needs to return energized to the caregiving role. In addition, he or she will have more time to spend enjoying the company of their spouse without worrying about the pressure of performing caregiving tasks.
How Companion Care in Raleigh Can Help a Parent Who Needs Care
When you have a parent who needs comprehensive care, you may worry that they are not getting the professional help needed to live safely. With the support of a professional companion care provider from Visiting Angels Raleigh, you can have peace of mind that your parent is receiving the specific services that he or she requires. We'll design a personalized care plan that fits the needs and preferences of both parents, allowing for the high-quality care that your loved ones deserve.
Learn more about our companion care services today. Contact Visiting Angels Raleigh for a free care consultation in Raleigh, Garner, Wake Forest, Knightdale, Rolesville, or the surrounding areas.