How Elder Care in Cary Helps Seniors Transition Home from the Hospital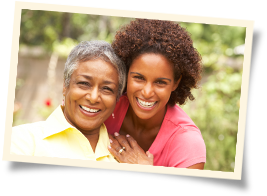 While your loved one in Cary may be excited to return home after a hospital stay, it's important to remember that the month following a hospital discharge is a critical time and must be treated appropriately. Our elder care services from Visiting Angels® Raleigh help elderly adults in Cary, Apex, Morrisville, Holly Springs, and the neighboring areas avoid the need for a hospital readmission. Hospital readmissions occur frequently among seniors and can often be prevented with proper care following the initial discharge. A care provider can help your loved one reduce the risk of injury, assist with day-to-day tasks, and give respite to family caregivers. Read on to learn more about the benefits of working with an elder care provider in Cary after a hospital stay.
Avoiding Readmissions with Transitional Elder Care Services in Cary
Working with an elder care provider in Cary after a hospital discharge can give your loved one much-needed, customized support. Here are just a few of the ways that a caregiver from Visiting Angels Raleigh can help:
Acting as an extra pair of eyes and ears. An at-home care provider from Visiting Angels Raleigh can offer watchful monitoring, keeping an eye out for any sudden changes in your loved one's physical well-being or cognitive ability. He or she can also notify you of problematic behaviors, such as missing follow-up appointments or failing to take medications according to schedule.
Providing assistance with healthy daily habits. If your loved one is not eating nutritious meals or staying hydrated, he or she may have a harder time recovering. Our caregivers can prepare and serve healthy foods, making it easier for your loved one to maintain a balanced diet. We can also provide reminders to drink fluids according to the doctor's recommendations and encourage any other healthy habits the doctor has suggested.
Preventing injury by offering mobility support. Injury, overexertion, and exhaustion can easily lead to a second hospital stay. With a caregiver offering mobility support, walking assistance, and help with transportation, you won't have to worry that your loved one is overexerting themselves while they're still physically vulnerable.
Get your loved one in Cary the help that he or she needs after a hospital discharge by hiring a professional elder care provider. Contact Visiting Angels Raleigh today for details about our transitional care services in Cary, Apex, Morrisville, Holly Springs, and the surrounding communities.