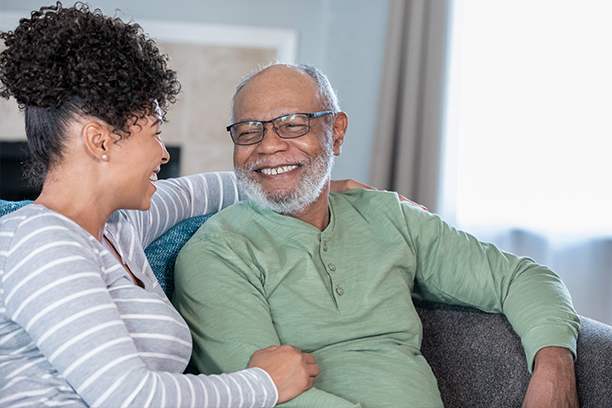 Dependable Long Term Care in Raleigh, NC and the Surrounding Area
Get Long Term Care Insurance Ideas from Visiting Angels of Raleigh, NC
Having the right partner in life is crucial. There's comfort in knowing someone's with you for the long haul. It's the same with long term care insurance. At Visiting Angels of Raleigh, we've seen a lot of clients burdened by financial planning that didn't go right. Let us help you find ways to have your long-term insurance cover the costs of senior care when you have a chronic medical condition. It will ease your stress and ensure your loved one is properly cared for when you can't be there.
Protection Long Term Care Insurance Provides
As you first begin to navigate how this works, you'll discover that long term care insurance typically provides for costs connected with care for seniors or disabled. This includes, of course, services provided by Visiting Angels of Raleigh. We offer help for your loved one regarding personal home care, hygiene, dressing, bathing, chores, laundry, meal preparation, medication reminders and other in home care.
Long-term insurance can assist in other ways, too. This might include out-of-home care at an assisted living home, nursing home, adult day care, or hospice care. All of this is designed to curb the monetary strain it puts on family members, which makes long term insurance so necessary.
Long Term Care is Here to Stay
You can imagine the demand for long term insurance is growing wildly in recent years. Our nation's baby boomers are hitting the golden years where they need senior care. One report from the U.S. Department of Health & Human Services indicates at least 70 percent of people over 65 will need long term assistance at some point.
How Much is Needed?
The amount you need will vary depending on where you live and your age. Inflation protection is another consideration. Most want around 5 percent compound inflation protection, some desire 3-5 percent simple, or 3 percent compound. An economic advisor can help you best choose the right policy for you.
Further Sources
Get more information on long term care by visiting these helpful websites:
AALTCI

:American Association for Long-Term Care Insurance

AARP

:American Association of Retired Persons
Call Visiting Angels of Raleigh to discuss ways we can help. Our number is 919-694-4482.
Serving Raleigh, Cary, Wake Forest, Fuquay Varina and other Wake County, NC Communities
Visiting Angels Raleigh, North Carolina
5700 Six Forks Rd #102
Raleigh, NC 27609
Phone: 919-787-4317