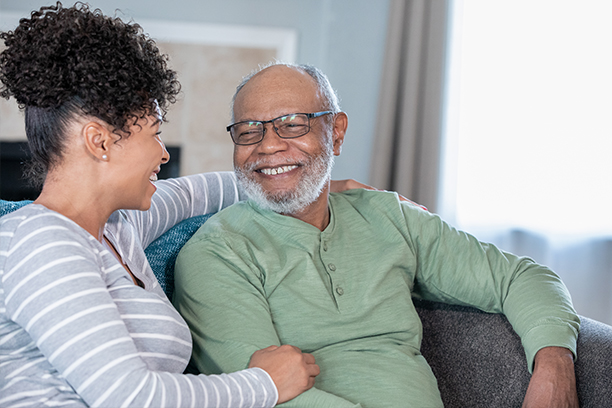 Meal Planning and Preparation for Seniors in Raleigh, NC and Surrounding Areas
Even people who are at a healthy weight might still be malnourished; unfortunately, this is a prevalent problem among the elderly. Seniors may not eat enough throughout the day, have trouble with cooking meals or choose options that aren't very healthy. What is most concerning about this is that undernourishment often contributes to or exacerbates chronic illnesses and age-related issues that many elderly people are already dealing with. This is why our home care services at Visiting Angels of Raleigh also include helping seniors in Raleigh, Cary, Wake Forest, Fuquay-Varina, and throughout Wake County, NC with meal planning and preparation.
Seniors deserve to enjoy their golden years to the fullest, and at Visiting Angels of Raleigh, we're committed to making that a reality. Through our individualized, one-on-one approach to senior care, our personal care assistants have assisted a great number of elderly and disabled adults who are aging in place in continuing to have fulfilling, self-sufficient lives.
If you have concerns about your loved one's eating habits or their ability to make their own meals, our caregivers can make it easier for them to develop healthy eating habits.
Why is Healthy Eating a Challenge for Seniors?
It's common for seniors to develop unhealthy eating habits. Here are some factors that can contribute to your loved one not eating enough food or preparing meals that aren't nutritious:
Age-related mobility issues can make it difficult for your loved one to get to the kitchen to cook their meals


If your loved one has trouble with short-term or long-term memory, they may have trouble with remembering recipes or where they've put certain kitchen gadgets


If your loved one has Parkinson's, MS, or a similar condition that affects their motor skills, it may be physically challenging to prepare meals


If your loved one is taking medication to manage a chronic illness, they may not have an appetite, which can impact how much they eat throughout the day


Getting to the grocery store may be difficult if your loved one is no longer able to drive
How Can Personal Care Assistants from Visiting Angels of Raleigh Help My Loved One?
Visiting Angels of Raleigh can help if you're concerned that your loved one isn't getting enough to eat or isn't eating properly. Your loved one will benefit from the healthy meals we prepare for them. When our personal care assistants make meals for your loved one, they will use only the highest-quality ingredients.
Our personal care assistants can help with:
Making meal plans
Preparing meals and snacks
Setting the table before a meal
Washing dishes after a meal
Cutting up food into smaller pieces and feeding assistance
Making a grocery list
Shopping for groceries or picking up online grocery orders
Putting away groceries
Reminding your loved one to take medication after a meal
And so much more
Eating healthy and on a regular basis can make it easier for your loved one to keep up their strength and remain independent. With in-home care from Visiting Angels of Raleigh, you can have peace of mind knowing your loved one is in the capable and caring hands of a professional and dedicated personal care assistant.
Call our Raleigh, NC office at 919-694-4482 to schedule an in-home consultation.
Serving Raleigh, Cary, Wake Forest, Fuquay-Varina and other Wake County, NC Communities
Visiting Angels
RALEIGH, NC
5700 Six Forks Rd #102
Raleigh, NC 27609
Phone: 919-787-4317
Fax: 919-861-6954