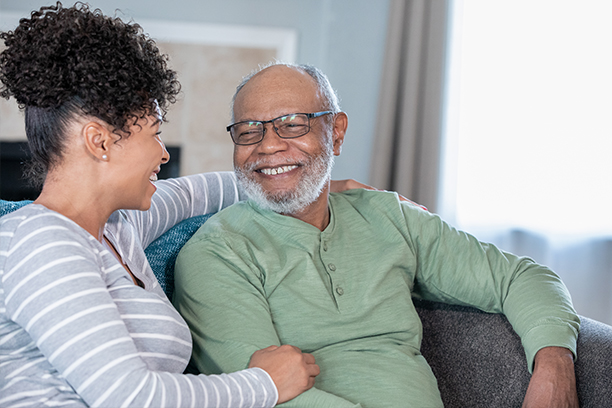 Visiting Angels Elderly Companions in Raynham, MA Can Help Care For Your Loved One
Caring for a loved one who is living with Alzheimer's is overwhelming but rewarding. Visiting Angels of Raynham, MA elderly companions can help!
Alzheimer's disease inflicts 5.1 million people in the country. It is a disease that reduces memory and cognition. Although there is an increasing number of people who suffer from this disease, it is important to take note that Alzheimer's is not a natural part of aging. Thus, it is important that you know the tell-tale signs of Alzheimer's so that proper intervention can be made.
Warning Signs of Alzheimer's Disease
Alzheimer's is not an overnight affliction. It progresses through time; thus it is important to watch out for its early signs. The signs of Alzheimer's include
Frequent loss of memory
Difficulties in solving problems
Difficulty in completing routine tasks
Confusion about time and place
Acute problems with words
Constantly misplacing things
Sudden decrease in judgment
Social withdrawal
Changes in mood
Inability to retrace steps
Once you notice these signs, it is important that you have your loved one evaluated by a qualified specialist. While there is no cure for Alzheimer's disease, there is a way to manage the symptoms. The sooner you have them diagnosed, the sooner you can implement interventions to slow down the progression of your loved one's disease.
Proper Care of Your Loved Ones
Caring for a loved one suffering from Alzheimer's disease can be tough as they require you – the primary caregiver – to be dedicated and committed to providing their needs. You might be overwhelmed with the insurmountable tasks that you need to do. The best thing that you need to do is to seek help from Visiting Angels of Raynham elderly companions who are experts in providing care for patients suffering from this condition.
Here at Visiting Angels of Raynham, we believe that you don't have to face things all by yourself. Our elderly companions are trained to be able to provide your loved ones with the best care possible. The thing is that you don't have to face this by yourself. By getting the services of our elderly companions, you can get the right support that you need to understand what this disease is all about and how you can create a care management plan that fits the needs of your loved ones.
Serving Abington, Avon, Berkley, Bridgewater, Brockton, Dighton, Halifax, Hanson, Holbrook, Middleborough, Plympton, Randolph, Raynham, Rockland, Taunton, Whitman, and Neighboring Towns
Visiting Angels
RAYNHAM, MA
473 S St W #18
Raynham, MA 02767
Phone: 774-501-3861
774-501-3923