Caregiver in Shasta Lake City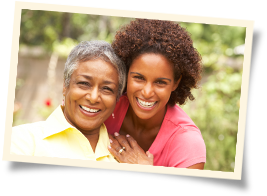 When you choose Visiting Angels® Redding, you're choosing to have a dedicated caregiver look after your loved one. Our home care professionals offer dignified, compassionate support to seniors throughout Shasta Lake City and the region. We alleviate the physical, mental, and emotional stresses faced by clients, so it's easier for them to thrive in the comfort of home.
We always take a responsive, flexible approach to administering care and support. That means no two care plans look alike, and every detail of your loved one's services are planned with them in mind. With our wonderful care team, we're always able to provide that extra level of attention to detail and continuity. We help you make your loved one's well-being a top priority always.
Helping Seniors To Remain At Home Easily
Many families in Shasta Lake City try to take on care all by themselves, and it can be tough for everyone. Your loved one may find it difficult to admit they need assistance with sensitive daily tasks such as toileting or bathing.
With a professional caregiver in place, many of those challenges can be removed. Often, seniors find it easier to have a professional assist them with those more sensitive tasks. Our clients come to depend on our warm-hearted team, who offer dignity, patience, and empathy at all times.
We build care plans while taking your family member's specific situation into account. This allows us to customize and update care tasks if their condition changes for any reason. Our care team is deeply attuned to the complex, evolving needs of clients. Our friendly, outgoing professionals love getting to know people, helping your loved one stay alert, engaged, and comfortable when they visit.
Select Your Caregiver® in Shasta Lake City
At Visiting Angels Redding, we know that trust is foundational to the home care experience. We always take the time to ensure you and your family is comfortable with the caregiver we've chosen. We have exceptional professionals who can offer comprehensive support in:
Shasta Lake City
Anderson
Redding
Yreka
Palo Cedro
Red Bluff
Cottonwood
Mt. Shasta
And throughout the surrounding area
Our team is screened and vetted for their knowledge and commitment to supporting seniors. We always match each client with a care professional who's ideally suited to look after them. You'll even have the chance to offer input on this process, with our Select Your Caregiver program. We know the right care professional can make all the difference.
With a professional caregiver from Visiting Angels Redding, you'll know your loved one is in good hands. Schedule a consultation in Shasta Lake City today.