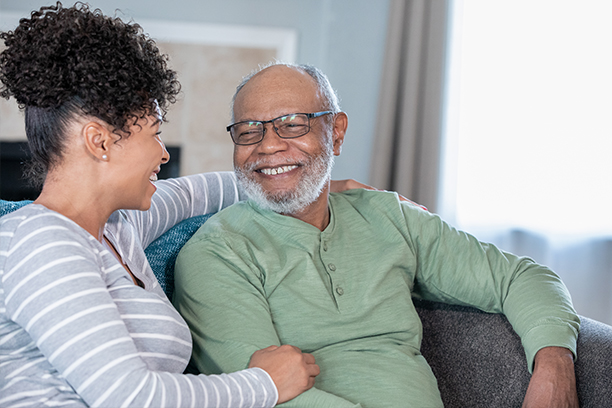 Dementia Care in Anderson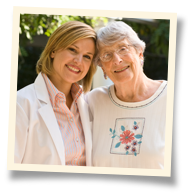 When They Say They Want To Go Home
When you're looking after a family member with dementia, you may hear them say, "I want to go home." It's a common request in dementia care, but it can be upsetting to hear for a family caregiver. At Visiting Angels® Redding, we work with families throughout Anderson and the area. We can offer tips and recommendations on how to respond.
Let's review some top tips from our professional caregivers.
3 Tips For How To Respond When They Want To Go Home
How do you answer when a family member with dementia asks to go home? What if they're already home, or they're living with you right now? Our professional caregivers in Anderson understand this can be a tough experience for both you and your family member. Here's what to do next:
Try not to get upset. When you're providing dementia care for a loved one, it's very common to feel exhausted or frustrated. Often, those feelings can be evident to the person you're looking after. The last thing you want to do is exhibit anger or frustration when your loved one asks to go home. Instead, take a few moments to collect yourself if you need to, to prevent contributing to their agitation.
Don't try to explain. If a family member asks to go home, many relatives will want to explain that they're at home already, or to otherwise try employing reason. You might be trying to comfort them, but most people at this stage of dementia won't understand. In fact, a response like this might make them feel like you're not listening or trying to argue. Avoid using logic or explanations here.
Try to comfort. For those with dementia, asking, "Can I go home?" is a way of expressing disorientation, discomfort, or anxiety. You want to comfort them in whatever way works. Maybe you simply tell them you'll take them home soon, or maybe you ask them a few questions about the home they remember. Use these moments to acknowledge their discomfort, then subtly try to shift their attention elsewhere.
Your Trusted Source For Dementia Care in Anderson
With Visiting Angels Redding, you don't have to manage all the tasks of dementia care by yourself. We offer support to family caregivers in:
Anderson
Palo Cedro
Red Bluff
Yreka
Redding
Shasta Lake City
Cottonwood
Mt. Shasta
Or the surrounding areas
Learn more about how we assist with dementia care in Anderson. Call Visiting Angels Redding to set up a personalized consultation.
Serving the Valley & Mountain Communities of Shasta, Tehama & Siskiyou Counties, California
Visiting Angels
REDDING, CA
3050 Victor Ave #B
Redding, CA 96002
Phone: 530-223-2400
Fax: 530-223-4465
HCO #454700006