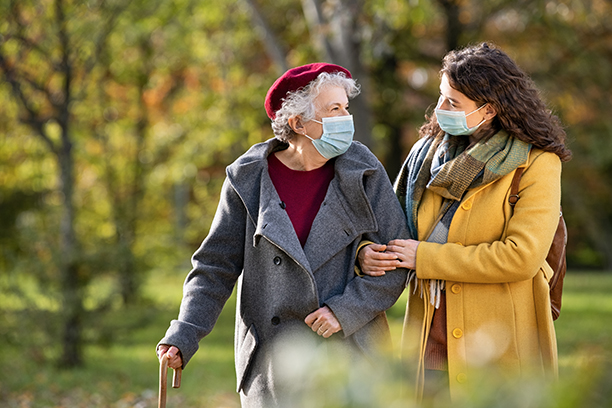 Home Care Agency in Reynoldsburg, OH
Learn How To Get Started with Home Care
The first step of choosing Visiting Angels as your preferred home care agency is scheduling an initial meeting for you and your loved one. During this meeting, a care coordinator will assist you and inform you about all the ways that Visiting Angels can provide the care that you need for your loved one.
We want to get to know you better as a client so we can accurately create a plan that caters to your loved one's health and wellness needs. At the same time, we want you to get to know us as a home care agency. We're a trusted force throughout the home care industry and we want to give you peace of mind through our services.
What We Discuss
During the meeting, we discuss your loved one's physical and emotional needs. At Visiting Angels, we prioritize a holistic view of care. Merriam-Webster defines holistic medicine as treating both the mind and the body, instead of just treating the symptoms of a disease. That is what quality care means to us.
To ensure that we provide quality care, we create a personalized care plan for each of our clients. Each of our clients comes with a unique background, health and wellness needs, and scheduling. We want to make sure that we can accommodate our clients accordingly. Also, personalized care plans aren't set in stone. As your loved one's needs change, the personalized care plans will change as well.
Additionally, we review their sleeping and eating schedules as well. One of the benefits of choosing a home care agency is that your loved one's scheduling doesn't get interrupted. They're able to go to bed when they want, eat when they want, and live life on their own terms.
Visiting Angels provides a wide variety of in home services that are designed to cater to the individual, no matter what the circumstance is. Call our offices at your earliest convenience in order to schedule a consultation and get started today.
Serving Fairfield, Franklin & Licking Counties including Johnstown, Groveport, Lancaster and the Surrounding Areas
Visiting Angels in Reynoldsburg, OH
7315 E Main St
Reynoldsburg, OH 43068
Phone: 614-866-5000