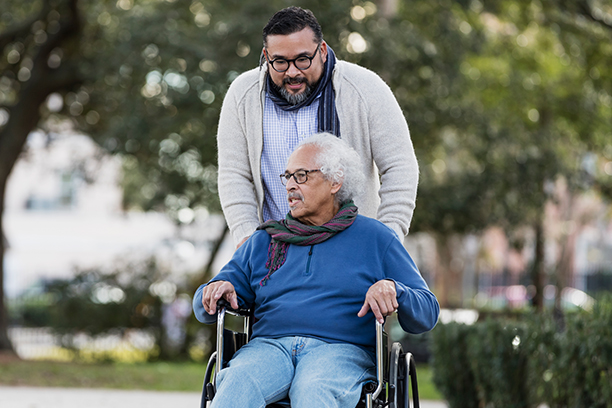 Home Care in Reynodsburg, OH
Throughout your endless search for the perfect home care, you may have a variety of questions. One of those questions may simply be: "What is home care?" At Visiting Angels, we've spent decades providing excellent care for families throughout the United States. We have the expertise to answer any question you may have and help guide your way to the perfect care.
It can be quite difficult to invite a stranger into your home; we understand that completely. You may be wondering:
"How do you care for someone while respecting their independence?"

"How do you care for someone call day while respecting the fact that it's their home?"

"How will their personalities mesh?"
We've been in thousands of home and dealt with many different circumstances, personalities, and needs. We have more than enough experience to work with you through any circumstance that you may be dealing with. Throughout the process, we'll take the time to answer all the questions that you may have about home care.
Most care requests are researched and planned in advance. But we understand that sometimes life doesn't give you that luxury. Visiting Angels is able to respond quickly to many different events including emergencies and late day discharges from rehab centers or hospitals. We can also respond to requests for hospital assistance, assisted living bedside care, or hospital or rehab discharge. If you need a helping hand to help transition your loved one from two places (for example, from an assisted living center to a loved one's home) we can provide the support that you need.
We can ease your burden in many ways including:
Consulting with you about cost, scheduling, and care

Scheduling an in home visit

Creating a unique, personalized care plan

Scheduling a meeting with one of our caregivers

Adjusting care plan as needed through monitoring and ongoing communication
Serving Fairfield, Franklin & Licking Counties including Johnstown, Groveport, Lancaster and the Surrounding Areas
Visiting Angels Reynoldsburg, OH
7315 E Main St
Reynoldsburg, OH 43068
Phone: 614-866-5000