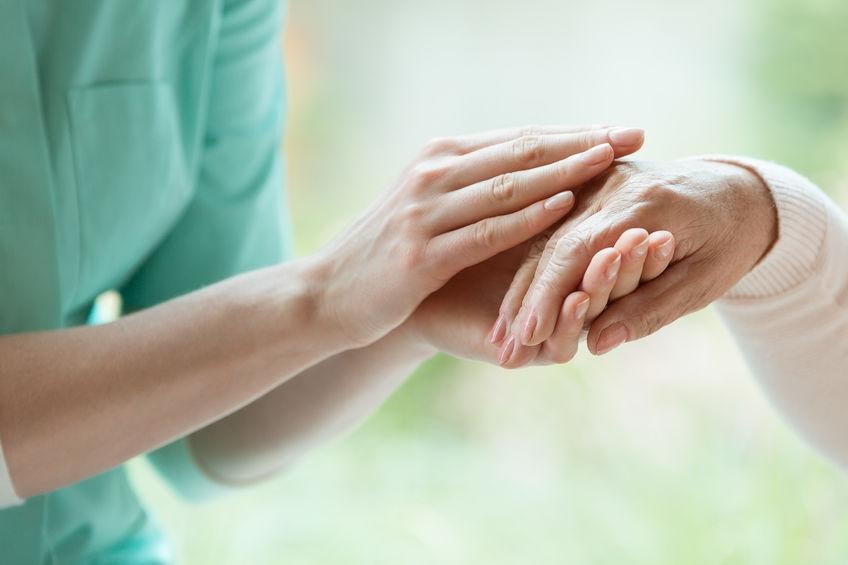 Parkinson's Caregiving Tips for the Parkinson's Caregiver
According to the Parkinson's Foundation, approximately one million Americans have Parkinson's disease (PD), with nearly 60,0000 new cases diagnosed each year. Although the symptoms of PD develop slowly over the years, the progression of the disease varies from person to person. The condition generally affects older adults and the risk of developing PD increases with advanced age.
Caring for someone with PD can be challenging, especially as the person experiences physical, mental, and emotional changes as the disease progresses. Watching a loved one struggle with tremors and loss of mobility is disheartening and exhausting. Whether your aging loved one has recently received a PD diagnosis or you're facing new challenges as their PD progresses, it's important for Parkinson's caregivers to take care of themselves too. Here are a few Parkinson's caregiving tips for the Parkinson's caregiver.
Develop a Strong Support Network
A strong support network is essential for the Parkinson's caregiver's wellbeing. Having people you can rely on allows you to take time for yourself. When you take time for yourself, you allow yourself to renew your energy. If you don't step away from time to time, you put yourself at risk of experiencing caregiver burnout. Make developing a solid support network a priority. Start by admitting your need for help and be vulnerable with close family and friends. Ask siblings or other nearby families for support. Join a Parkinson's caregiving support group for additional support and valuable resources.
Take It One Day at a Time
A Parkinson's diagnosis is itself not a fatal diagnosis. Many people with PD live a normal or near-normal life. Those in earlier stages have mild symptoms that aren't likely to affect day-to-day life. As the disease progresses, the symptoms become more challenging. However, PD typically progresses slowly. It can take months or even years to progress from one stage to the next. This means that as a caregiver, you have some time to adapt to the situation. Take each day as it comes and try not to focus on the what-ifs. Follow recommendations given by your loved one's doctor, allow your loved one to do as much as they can each day, and remember to breathe.
Attend Doctor Appointments
Even if your aging loved one can drive themselves to their doctor appointments, it's important that you, as their caregiver, attend as well. Prepare a list of questions or concerns you must discuss with their physician. Take notes and share your own observations that your loved one may have overlooked or doesn't seem to think is significant. Keep track of prescription medications and specific instructions. Assist your loved one in scheduling follow-up or therapy appointments. It's always best for a PD patient to have a second set of eyes and ears present during their appointment.
Practice Empathy
Practice empathy while caring for your loved one with PD. Recognize that their symptoms can vary from day to day. What worked yesterday may not work today. Understand that they have little control over the progression of their disease. Part of being a caregiver is being willing to be flexible. Observe when they move their best during the day and plan care tasks accordingly. Give yourself plenty of time to complete tasks without your loved one feeling rushed. Continue to communicate openly with your aging loved one to avoid miscommunication.

One final tip for the Parkinson's caregiver is to partner with Visiting Angels Chesterfield-Richmond. Let us become a part of your care team. We offer a comprehensive approach to senior home care that is customized to meet each client's individual needs and preferences. We work with you to create a schedule so that your loved ones can maintain their preferred routine while giving you time to step away so that you can take care of yourself. Our caregivers are professional and compassionate, giving you and your loved one peace of mind that they are in good hands. To learn more about our home care services or schedule a free consultation, please get in touch with us by calling 804-423-6500.