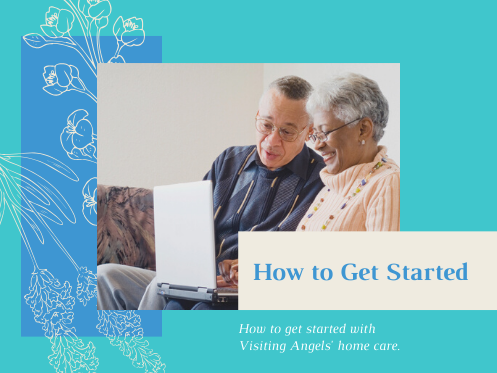 5 Simple Steps to Choosing an In-Home Caregiver in Murrieta, CA and the Surrounding Area
It is a huge decision to hire an in-home caregiver for your loved one, similarly it is common to feel nervous and/or overwhelmed when starting the process of hiring an in-home caregiver. You are wanting to make sure your loved one is getting a trustworthy, compassionate, and capable caregiver, a caregiver that is able to meet your loved one's need while also having a compatible personality. The process of finding and selecting an in-home caregiver doesn't have to be stressful because you can do a handful of things in advance to help reduce anxiety and stress. Here are five simple steps to help you get started:
1. Consider Your Loved One's Needs
Once you have decided that and in-home caregiver is the best option for your senior, you next need to consider what kind of home care assistance they need. Start with making a list that includes:
Specific tasks needed (meal preparation, housekeeping, shopping, dressing/grooming, toileting, transportation, recreational activities, etc.)

Physical/emotional limitations or health considerations

Times of day when assistance is typically required

Any personal preferences and requests

Caregiver qualities (personality traits, qualifications, training, etc.).
It is also helpful to ask your senior and family caregivers for their input while making this list, they may be able to assist with valuable information that can help increase the chances of finding the perfect caregiver match.
2. Gather Recommendations
Seek out information about hiring an in-home caregiver from your family, friends, community, and medical providers. You may have someone close to you that can provide personal experience with hiring a caregiver for in-home care; they may be able to help with a referral or advice about the selection process.
3. Set Up a Consultation
If you come to the decision that an in-home agency is the best fit for your senior, schedule a consultation. For example, Visiting Angels offers in-home consultation at no-cost and no-obligation. Visiting Angels works with you and your loved one to assess your seniors needs, provide guidance, and to answer any questions you may have about available services and the caregiver selection process. It is helpful to have questions prepared before the consultation, you may even want your senior and/or family caregivers there too.
4. Schedule Caregiver Interviews
The most crucial part of the process are the caregiver interviews. Be sure to make arrangements with the individual or agency for an in-home interview with you, your loved one, and family. Have a prepared list of questions for your interviewee ready for the interview. Pay close attention to the caregiver's personality, how your loved one responds to the caregivers, as well as how the caregiver answers questions. At Visiting Angels, the Select Your Caregiver® program allows you and your loved one to choose a caregiver.
5. Hire and Follow Up
After interviewing, discuss your choice with your loved one and family members to get their opinions. Once you have decided on an in-home caregiver, reach out to the individual or agency to finalize hiring arrangements. Once your caregiver begins working, continue to follow-up to ensure that everything is going smoothly and up to your expectations. Don't forget that there is often an adjustment period for both parties involved, however if you ever have concerns just remember to have an honest conversation to resolve any issues.
Visiting Angels has care coordinators available to discuss your loved one's need during the free home care consultations. If you're interested in more information about how in-home care can help your senior loved ones, call 951-355-1940.