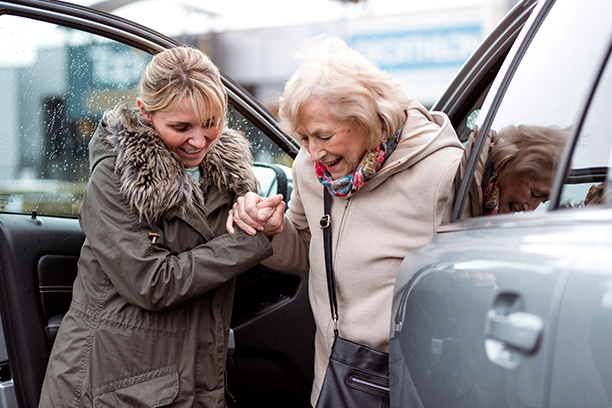 Home Care Providers in Riverview
When an elderly adult wants to remain at home but struggles to keep up with their daily routines and essential tasks, a professional care provider can help. Our home care providers at Visiting Angels® Riverview are compassionate, patient, and understanding. They help seniors overcome the circumstances and limitations that could otherwise lead to a loss of independence. We understand home is where everyone wants to be, including seniors, and we intend to help our clients continue living at home for as long as they can.
About Our Team of Home Care Providers
Providing high-quality care is not possible without a team of high-quality care providers. We proudly cultivate a team of empathetic care professionals who know how to leverage their passion for helping others to improve the quality of life of seniors and their family members. They also understand just how much of an impact they can make on the lives of care recipients, and they never take this for granted.
When it comes to the work they do every day, our caregivers in Riverview believe that meeting the physical care needs of seniors is only the beginning of the care process. They go above and beyond in their approach to caregiving by also accommodating care recipients' social, emotional, and intellectual needs. This leads them to engage in joyful conversation, build relationships, and offer emotional support whenever clients are going through difficult life chapters.
Because of this caregiving approach, we're never surprised when clients tell us their caregivers have become as close as family. We're proud of our caregivers' ability to establish lasting personal connections founded on mutual respect and trust. By caring for the whole person, our care team exceeds local families' expectations for high-quality home care.
Working with Our Home Care Providers at Visiting Angels Riverview
We know everyone has a different lifestyle and personality, and seniors are no exception. We match care recipients with caregivers based on their needs as well as their personal qualities. That way, we can set the stage for an exceptional care experience that allows the senior to live life to the fullest throughout the process of aging.
Experience the difference our home care providers can make for your loved one! Just give Visiting Angels Riverview a call to set up a no-cost, no-obligation care consultation in Riverview, Brownstown, Dearborn Heights, Lincoln Park, Dearborn, Southgate, Taylor, Trenton, Woodhaven, Wyandotte, or the surrounding areas.
Serving Dearborn, Taylor, Trenton, MI and other Wayne County Communities
Visiting Angels RIVERVIEW, MICHIGAN
17735 Fort St
Riverview, MI 48193
Phone: 734-281-8603
734-281-8609