Home Care Services in Rochester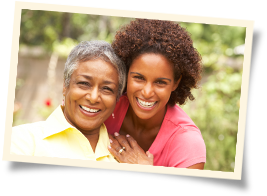 Making the determination whether to seek outside help to care for your aging loved one can be a stressful and confusing time. It doesn't have to be though. At Visiting Angels® Rochester, we are experts at helping local families assess the need for home care services.
The fact that you are reading this may indicate you already suspect the time to seek help has arrived. It's okay if you're still confused. That's what we're here for.
At Visiting Angels Rochester, we will come to your loved one's home and meet with you to conduct a no-cost, no-pressure consultation. You'll be able to ask whatever questions you'd like and share all your concerns. Additionally, we will conduct a free fall-risk assessment and provide advice about how to avoid this common form of injury.
Home Care Services Available in Rochester
Our home care is customized to meet each individual's specific needs. Some of the most commonly requested services include:
Dignified, gentle bathing
Dressing & grooming
Meal prep
Eating Assistance
Housework
Medication reminders
Errands
Walking Assistance
Cheerful companionship
Doctor Visits
And much more
At Visiting Angels Rochester, we are honored to provide our home care services to seniors in the following local communities:
Rochester
Byron
Stewartville
Austin
Albert Lea
And the surrounding area
The Benefits of Home Care Services at Visiting Angels Rochester
Almost every senior when asked, will express the desire to remain at home as they age, rather than be placed in a nursing home or assisted living. Because we love them, we want to honor our loved one's wishes but may worry about practical issues such as safety and isolation. Home care services from Visiting Angels Rochester helps to alleviate these issues and provides a way your loved one can age in place safely.
Experts and doctors recommend home care as a way to combat depression and isolation in seniors. Our caregivers are not only carefully screened, background checked, and trained, but we pay particular attention to hire those with a genuine fondness for seniors and upbeat, calming personalities. We'll also take care to match your loved one with a caretaker whose skill set and personality would be the best suited to their needs.
Even the most hesitant senior quickly warms to our loving caretakers and begins looking forward to their visits. Our home care services at Visiting Angels Rochester can genuinely provide a much greater quality of life for your loved one and in turn, peace of mind for you and your family. You just might find yourself asking why didn't you call us sooner?
Schedule Your Free Consultation
If you're ready to schedule your free consultation to discuss home care services, please contact Visiting Angels Rochester today.