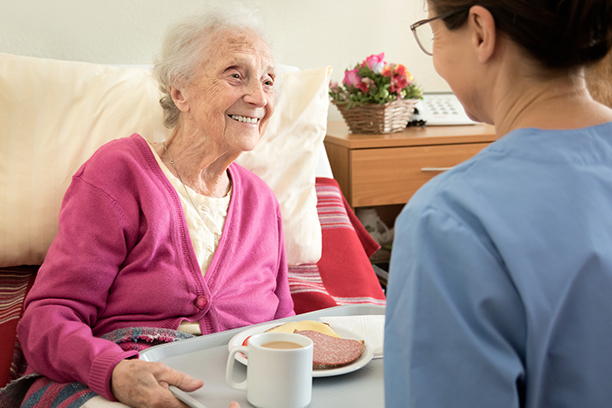 Dementia Care Event - March 2019
Creative Solutions to Challenging Situations in Dementia Care
Caring for your loved one living with a form of dementia in their home can create challenges those on the outside can only imagine. Without the hands-on skills and a strong support system, this challenging role can easily leave caregivers feeling stressed, overwhelmed, and isolated. At this lively and informative program you will be given:
Practical tips and ideas to problem solve existing challenging situations for a more joyous caregiving relationship
How to prepare visitors and family members for more meaningful visits

How to create calming surroundings to reduce the risk of sundowning and other distressing behaviors

How to apply methods to discover your loved one's retained skills and interests, thereby creating a positive and more fulfilling care environment for the both of you.

Presented by Linn Possell of Teepa Snow's "Positive Approach to Care"

Sponsored by Visiting Angels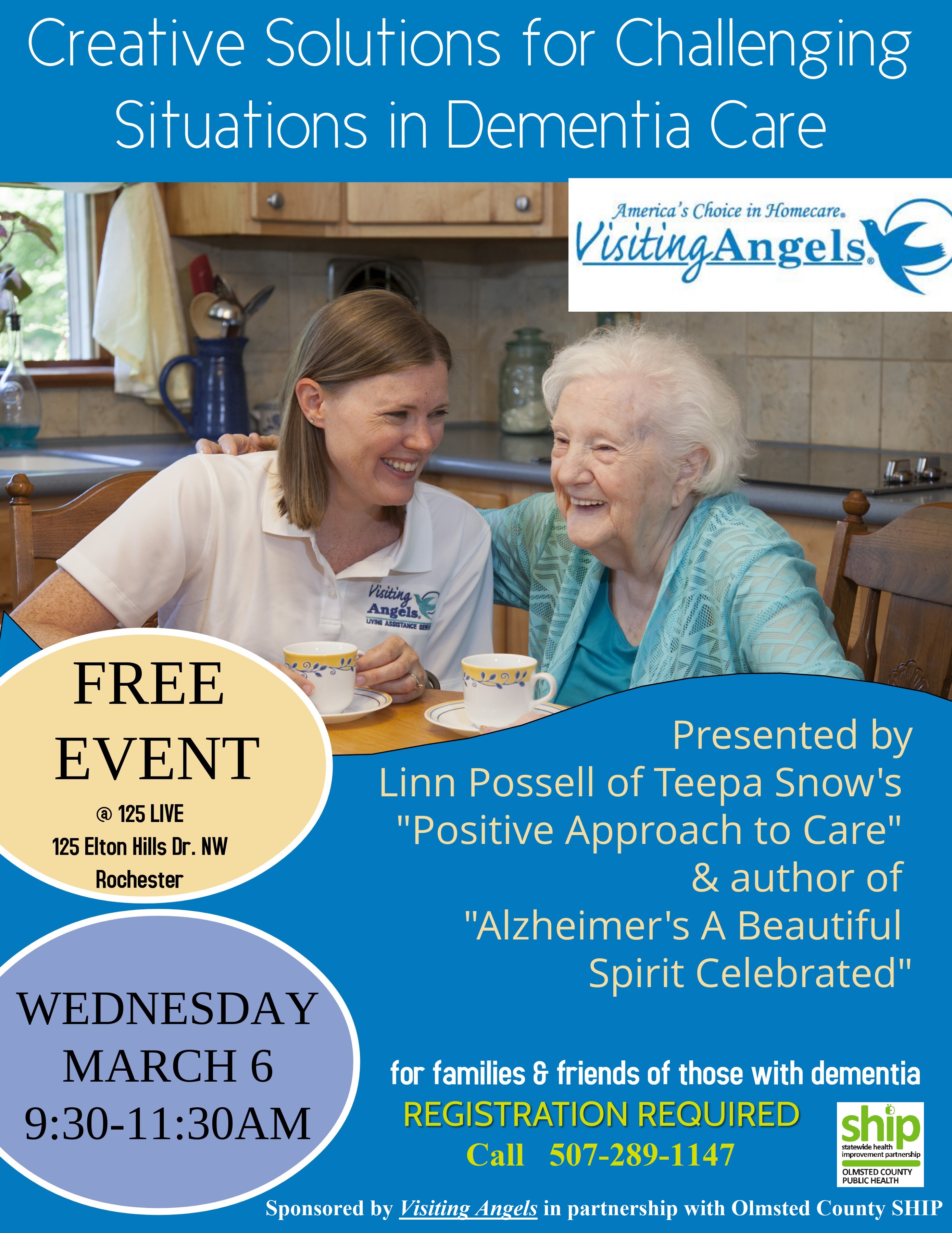 Serving Olmsted, Mower and Freeborn Counties, MN
Visiting Angels
ROCHESTER, MN
302 Elton Hills Dr NW #200
Rochester, MN 55901
Phone: 507-289-1147
Fax: 507-289-7247