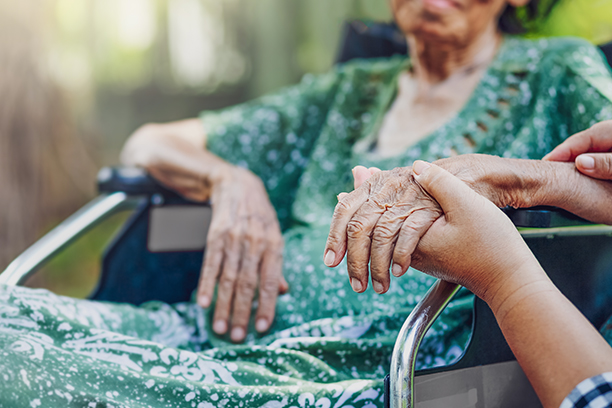 Home Care in Orion
Are you concerned about a parent who is growing older, or another elderly adult in your family or close circle of friends? You can ensure they have the support they need through compassionate home care delivered by care professionals in the Orion area. The team at Visiting Angels® Rochester Hills can assist your loved one with maintaining their autonomy and independence even as they begin to experience the difficult effects of the aging process.
We have a vast spectrum of customizable home care programs for seniors to enjoy. Our services are available in:
Orion
Birmingham
Rochester
Madison Heights
Oakland Charter Township
And in nearby communities
The mission of our locally owned and operated home care agency is to promote the comfort of seniors and enable them to live on their own terms, making their golden years a more positive experience.
Through our services, families throughout the Orion area can find relief from worry and finally rest assured that their loved ones are in safe hands. The members of our caregiving team are not only kind and compassionate but also committed to promoting the quality of life of their care recipients. Our caregivers have all passed through an extensive vetting process and have proven capable of delivering customized home care while building genuine relationships that bring more meaning to the care process.
About Our Home Care Services in Orion
As seniors grow older, they often find that they struggle with certain day-to-day tasks. When you consider the challenges your loved one has recently encountered, what stands out? Or, if you have been assisting them with their needs, what challenges are you facing as their family caregiver? We will discuss these issues and more to help develop a customized approach to care that provides the most positive outcomes for your family.
Examples of services our care providers can deliver include:
Keeping seniors company through conversation
Going to a grocery store or pharmacy in the Orion area
Helping seniors keep track of medication schedules
Providing support and assistance with walking
Doing light household chores and related duties
Assisting with personal care and bathing
Preparing food and engaging in meal planning
Giving family caregivers respite as needed
Understanding Our Approach to Home Care in Orion
Because our goal is to boost your loved one's quality of life and help them maintain the lifestyle they desire, we will get to know your loved one as much as possible before we begin providing care. This will help us determine not only which services should be included on their care plan and which caregiver will be the best fit for them, but also what kind of care schedule will help them thrive. Our caregivers can offer assistance at any time of the day or night, including weekends and holidays.
To get your loved one started with care, we'll guide your family through the following simple steps:
An introductory phone call in which we'll answer basic questions and set up your free consultation.
A no-cost, no-obligation consultation covering your loved one's needs in depth and providing answers to your questions about care.
A planning process that takes your input into account and produces a personalized care plan and care schedule that's just right for your loved one's unique situation.
A caregiver match that helps put you and your loved one at ease and leads to the establishment of a cherished relationship that brings joy to their daily life.
When to Choose Companion Care
We have a wide range of care types available, and companion care is one of the most popular options. Companion care helps keep seniors from experiencing loneliness and isolation. Through these services, they can interact regularly with a joyful caregiver and also receive help with everyday tasks and outings.
When to Choose Personal Care
If your loved one needs more than a helping hand to live safely at home, personal care may be the right choice for them. Personal care involves direct physical support with more challenging activities of daily living, from dressing in the morning to bathing, grooming, and other tasks requiring more mobility than your loved one may have.
When to Choose Respite Care
Family caregivers who are assisting a loved one with aging in place commonly find themselves feeling overwhelmed. At this stage, burnout is a real risk. If you enjoy being closely involved with your loved one's care but need a break, respite care can give you the relief you're looking for. While a care provider is assisting your loved one, you can enjoy time off without guilt or worry.
Our Specialized Memory Care Programs
Seniors who have been diagnosed with a memory disorder often require care that is specialized to the specifics of their diagnosis. Our Alzheimer's care and dementia care programs can be tailored according to the current symptoms your loved one is dealing with as well as future needs that are expected to arise according to the progression of the disease.
Our Fall Prevention Program
Most seniors can benefit from assistance with fall-proofing their homes and taking preventative measures to lower their fall risk. Through our Safe & Steady Fall Prevention program, elderly adults can benefit from customized recommendations and fall safety assessments that help promote the safe enjoyment of an independent lifestyle.
Our Palliative Care & End of Life Care Services
During trying times, you can count on our caregivers to be there for your family. We are ready to support seniors through the physical, spiritual, and emotional support offered as part of our holistic palliative care services. We also provide families with well-rounded assistance that enables them to more comfortably spend time with their loved ones in the end of life stage through our end of life care services.
Get Started with Home Care in Orion Today
Our compassionate team can help you navigate your loved one's needs as they grow older. If you're ready to learn more about getting started with home care in Orion or a nearby community, give our local office a call at (248) 649-8890 today!
Serving Eastern Oakland County including Birmingham
Visiting Angels
ROCHESTER HILLS, MI
3965 Auburn Rd
Rochester Hills, MI 48309
Phone: 248-649-8890
Fax: 586-726-6988