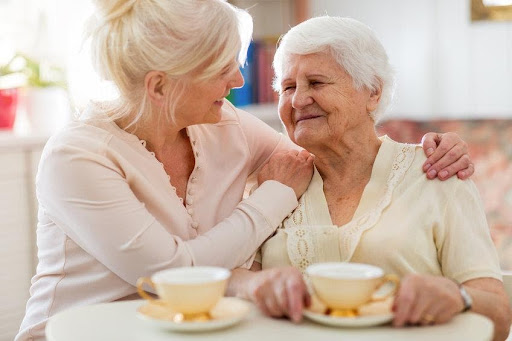 Advice for Dealing with Aging Parents
They have done so much for you, from changing your diapers to teaching you how to walk, from driving you to the school to shedding happy tears at your graduation. And now it's your turn.
Your parents are aging. This thought can be as challenging as it is scary. You may often find yourself worrying about their well-being, safety, financial needs, or happiness. Many elderly parents need their adult children as they age, but unfortunately, many aging parents cannot accept this or any help from their kids.
With years of experience helping elderly clients and their families navigate the new waters of aging, the Visiting Angels Rockwall, Texas, team has plenty of advice about strategies to connect with elderly loved ones who don't want your help. From stand-offish to downright stubborn, seniors react in various ways, but there are ways to manage each.
Why is it happening?
If the idea of your parents aging is worrisome to you, imagine how it feels for your loved ones! Older age comes with a fear of the unknown, loss of autonomy and freedom, and feeling unneeded or unwanted. Loss of strength, disorientation, and having difficulties in doing routine tasks can be very frustrating. Remember, right now, your parents are going through many different emotions, just like you.
On top of it all, add the new aspect of you, their child, becoming their caregiver. All these factors cause many aging parents to become stubborn and behave irrationally. You should be prepared for it. Some of the most common indicators of stubbornness include:
Anger and hostility
Completely refusing assistance, medicines, or any other caregiving services
Challenging and attention-seeking behavior
Abusive language or manners
Personal hygiene issues
Some researchers believe one reason for the gap is different goals. As the caregiver, you may see their trip to the grocery store alone as an opportunity to slip and fall. Your parents see it as a way to stay independent and in control of their life.
How to deal with it?
Caring for seniors can be challenging, and when it is your own parents, it can become even more challenging, especially if they still see you as a young person that needs their care! This delicate situation needs care and consideration to build a healthy child/aging parent relationship for the long run. Here are some tips for handling stubborn, aging parents the right way.
Stay Calm
Staying calm is key. You have to remain cool and calm at all times–even if they ignore or argue with you. Yes, it will get frustrating. You will get angry. But try not to show it to your elderly loved one. Often humans match other human's energy and demeanor, so if you're getting angry, it can escalate the situation. Do everything with love and tenderness. Your calm behavior will also help them remain calm.
Treat them like adults
Although it may feel like your aging loved ones are behaving like spoiled toddlers, avoid treating them as such. You should never forget that your parents are autonomous adults and treat them accordingly no matter how they act. Make sure to give your parents the dignity and respect they deserve
Pick your Battles
You win some, and you lose some, and this statement is exceptionally true when caring for aging parents. Make sure not to nag or force them all the time. Listen to them, acknowledge what they want, and let them have control over their lives.
Don't attempt to do it alone
Caring for stubborn aging parents can take a toll on you as well. To care for them, you must care for yourself first. So, make sure always to seek help whenever it gets too much for you. You can discuss your situation with a loved one, attend support groups, or ask for professional in-home caregiving services that can provide respite care for your family.
Wrapping Up
We know and understand that stubborn and aging parents can be pretty daunting, but it's also rewarding. The Visiting Angels Rockwall team can help you manage the transition with many types of care and custom care plans to meet your family's needs and goals. Visit our website today and schedule a meeting with our team!