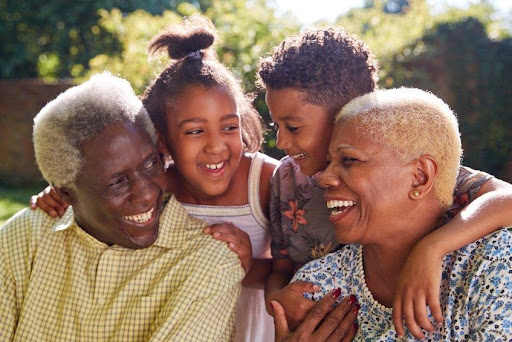 Benefits of Aging in Place
There are many decisions to make as you grow older. One of those decisions is deciding on your care needs. Some older adults may move to a senior community or nursing home, while others choose to age in place with the help of an at-home caregiver.
A recent AARP survey finds that more than 50 percent of seniors want to live at home for as long as possible, which continues to rise yearly. But what keeps some older adults from choosing to age in place long term is not understanding the value and benefits of aging in place.
What is Aging in Place?
When seniors choose to age in place, they continue living at home while receiving care from an at-home caregiver. An at-home caregiver can be a family caregiver, a relative who provides care to an aging loved one without pay. It can also be a professional caregiver, a trained individual who works with clients to help them remain safe and comfortable at home.
Professional caregivers can assist seniors with non-medical tasks, including light housekeeping, meal preparations, medication reminders, personal grooming, and transportation. Depending on the assistance the clients need, caregivers can work part-time, full-time (40 hours a week), or work as live-in caregivers where they're with their clients at all hours of the day and night.
Who Can Age in Place?
Every older adult has the right to age in place, even those with conditions such as dementia or cancer. While most seniors get along with the assistance of caregivers, those with more serious medical conditions can work with at-home nurses or other medical professionals to ensure they're receiving the proper care.
Benefits of Aging in Place
There are several reasons an individual may choose to age in place. A few benefits of aging in place include independence, staying at home, saving money, and receiving custom one-on-one care.
Stay independent
Losing independence is one of the more fearful aspects of aging. Many older adults worry that they'll lose their ability to make decisions for themselves or live free of other people's choices, especially if they move to a senior community or nursing home.
Caregivers are not entering a client's home looking to make lifestyle changes. Their goal is to ensure seniors are safe and comfortable. Aging in place helps seniors hold on to their independence. Seniors who age in place can live in their own homes, stick to their routines, and have control of their schedules and care needs.
Remain in a comfortable and familiar environment
When you've spent years or decades in a home, building memories and maybe a family, it's hard to leave. And no senior should be forced to leave a home that's comfortable and familiar. Aging in place allows you to stay at home instead of moving to a senior community, nursing home, or hospital. Remaining in a familiar environment can also benefit those with dementia or other cognitive disorders because they won't experience rapid change that can trigger behavioral symptoms.
Cost-effective
Moving to a senior community or nursing home can be expensive and may not always be covered by insurance. Not only do you have to pay for the care you receive, but you also have to pay for housing, food, and other living expenses that can quickly add up.
According to research from Harvard, 78.7 percent of households age 65 and older own their homes. Owning their home means they don't have monthly mortgages or rent to pay, which is one of the highest expenses for most younger individuals. Aging in place cuts out the room and board expenses involved with moving, making it a more cost-effective choice.
Receive personalized one-on-one care
Caregivers who work at a nursing home or senior community can quickly become burnt out and overworked. Often, they're responsible for caring for multiple clients at once, and it's challenging to give each senior the undivided attention they deserve.
When you're receiving at-home care, you are that caregiver's only priority while they're in your home. They have the time and focus on providing personalized care to address your needs directly. And when a caregiver can provide one-on-one care, you as a client will receive better care.
Getting Started with Visiting Angels
If you're an older adult considering the benefits of aging at home and would like to find a caregiver to help you age safely and independently in the comfort of your space, the team at Visiting Angels can help. Our Rockwall office serves those in Rockwall and the surrounding communities. If you'd like to learn more about our services, send us a message or call us at 214.703.8123.