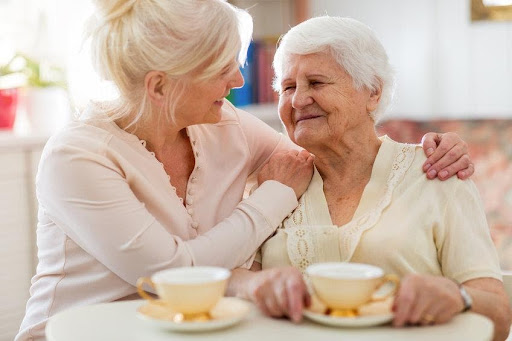 How In-Home Caregivers are Helping the Sandwich Generation
Sandwich generation – the name may sound funny (or make you crave a club sandwich), but it represents the pull of competing priorities.
The term refers to a generation of young to middle-aged adults sandwiched between the last generation and the future. They have to take care of elderly loved ones while raising their kids—and trying to find themselves in the process.
This generation is smack dab in the center of their lives, with personal and career challenges, volunteer work, and maintaining friendships, but also balancing the needs of their children and parents. The full-time responsibility to keep everyone safe and happy could take a severe toll on their mental health.
Sandwich Generation Stress
Even this generation's definition makes us anxious—in a way, this generation is pressed together! Many of Visiting Angels Rockwall clients' families feel the stress of juggling all these duties. How do they balance their finances? Do they get time to hang out with their pals? What about self-care?
For many of these families sandwiched between responsibilities, time to themselves is a luxury. They calculate every second of their day to make the most out of it.
According to the American Psychological Association, mothers in the sandwich generation (aged 35-54) feel more stress than any other age group. This happens because they have to balance demanding and delicate care for growing children and aging parents.
Visiting Angels Offers a Way to Help
With the stress of caregiving, it's easy to slip into unhealthy coping mechanisms, anxiety, or depression. Loneliness and isolation are genuine in these situations. If you are in the same boat, we recommend seeking the services of a professional caregiver from Visiting Angels Rockwall. In-home caregivers can take some burden off your shoulders and reduce your stress.
Here is how:
Competent Professionals
You don't have to worry about the level of care you'll get from our in-home caregivers. They are well-trained, vetted, and know how to tackle the stickiest situations. So, you aren't handing over the reins to a stranger. Instead, their experience in the field makes them emotionally and physically capable of providing excellent care for your senior loved ones.
Take Care of Yourself
You should put the same amount of energy into taking care of yourself as you do for others. If you feel burnt out, worn down, and unable to get a night of good sleep, you may find you're not yourself.
With in-home care, you get the satisfaction that your senior loved one is safe and comfortable. Our companion care services are perfect care a few hours a day to give your senior loved one a change of pace. Meanwhile, you could spend time on yourself — a quick hang out with friends, booking yourself a spa date, or watching a movie.
Balances With Other Factors of Life
Partnering with in-home caregivers allows you to extend your reach in caring for others while balancing other aspects of your life. For instance, you could set up your work desk in the next room, so you're close by in case of an emergency but can focus on your work. Your Visiting Angels Rockwall in-home caregiver can reach out to you if they face an issue.
Let Visiting Angels Rockwall Lighten Your Load
As noble as this duty is, it is also necessary to maintain your sanity. In-home caregivers can take charge while you refuel your adrenaline tank or fulfill your parenting duties. We want to help you give your aging loved ones the gift of aging in place and you the gift of peace of mind! Visit our website or call us to learn more about our care services and how we can help! You should never be too proud to seek assistance.