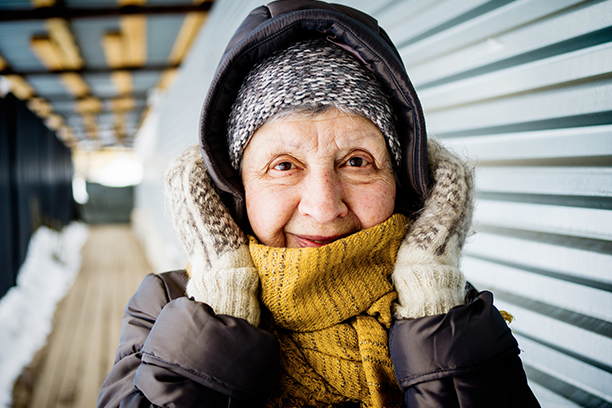 Alzheimers Home Care in Sandy Springs
Trustworthy Alzheimer's Care for Families in the Sandy Springs Area
When you have an aging parent or loved one who is diagnosed with Alzheimer's you have enough to worry about without wondering if their in home care is good enough. Hiring professional caregivers should help ease your mind about your family member, not create more questions. Alzheimer's care from Visiting Angels Sandy Springs can lighten the load of family caregivers and give you peace of mind.
Dedicated Alzheimer's Care Professionals
Alzheimers care from Visiting Angels Sandy Springs is provided by skilled professionals. These dedicated caregivers are direct employees of our agency and have each passed our rigorous screening process with flying colors. We check the background of potential caregivers to screen for criminal history. We also look at previous employment and a commitment to helping others. Our agency verifies references to see that potential candidates have left a positive impression on people they have worked with. Finding a trusted senior care professional, such as these, will ease the burden family caregivers often feel.
For nearly two decades Visiting Angels has been synonymous with quality senior home care. Providing our clients with care they can trust and depend on is our primary goal. It's one of the reasons we've worked with the Alzheimer's Foundation of America to design a training program which offers special insight into caring for seniors who struggle with Alzheimer's and dementia. This program is available to any Alzheimer's care professionals from Visiting Angels Sandy Springs.
Choosing Your Alzheimer's Care Professional
When selecting an Alzheimers care professional from Visiting Angels Sandy Springs you have the option to be involved in the senior care professional selection process. While we handle preliminary screening and find potential caregiver matches, you have the final say so when it comes to selecting your elder care provider. You and you loved one will have the opportunity to sit down with possible caregivers and get to know them before making your final selection. Involving your loved one in the selection process is the first step in building a trusting relationship between caregivers and clients.
Visiting Angels Sandy Springs will keep you in the loop regarding your loved one's Alzheimer's care. Your family member will be closely watched for any changes in diet, behavior, or mood which may be cause for concern. Should something troubling arise, we will contact you promptly to make you aware. Likewise, if you have a concern please feel free to call us any time, day or night. You can trust us to be your partner in caring for your loved one.
If you're in need of trustworthy Alzheimer's care for your parent or family member, contact Visiting Angels Sandy Springs.
Serving Roswell and the Surrounding Areas
Visiting Angels
ROSWELL, GEORGIA
11111 Houze Rd #310
Roswell, GA 30076
Phone: 770-573-7817