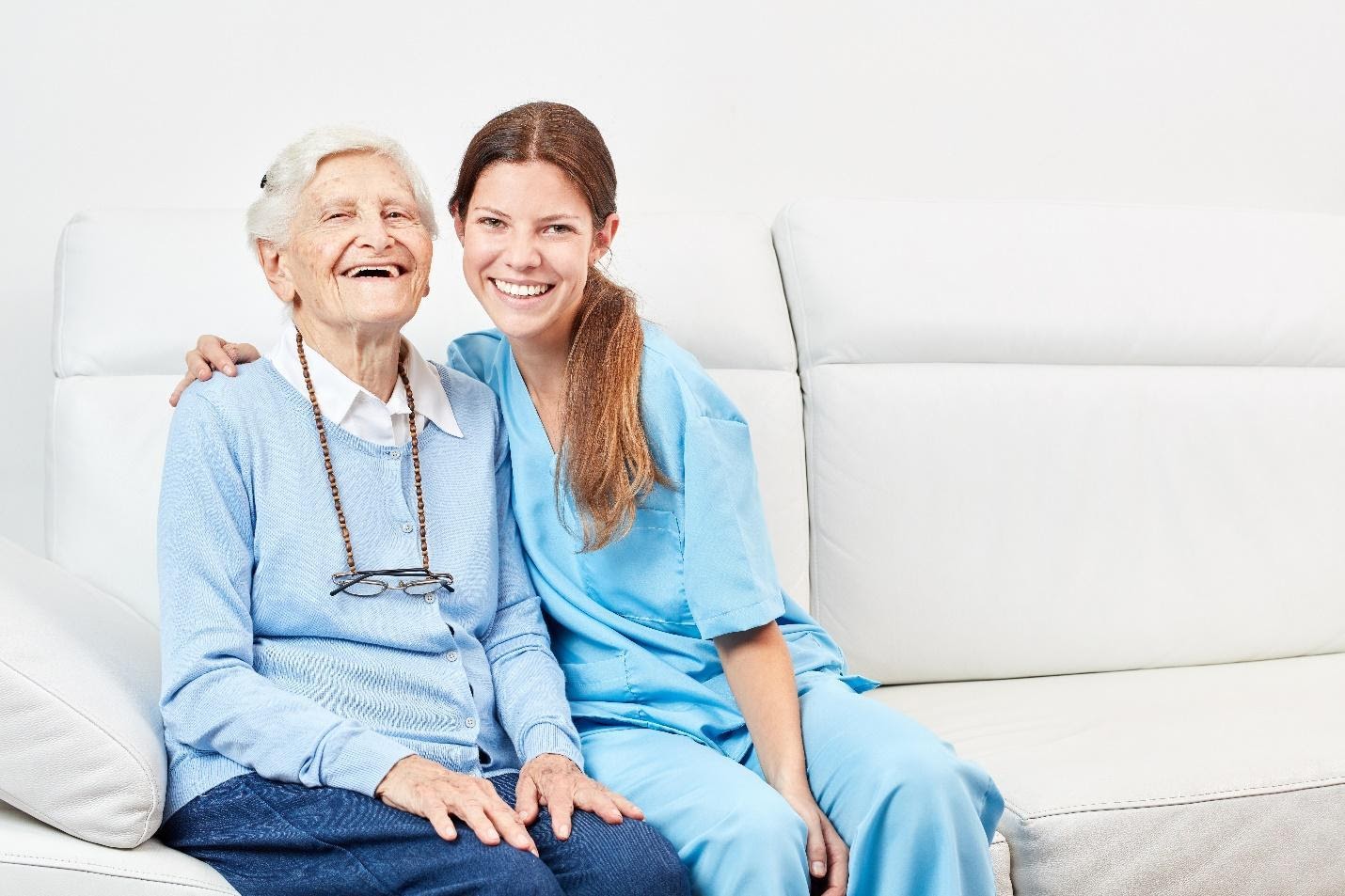 Is it Time for a Caregiver?
Everyone ages differently. Some people can live independently for their entire lives, while others need additional assistance in the home to stay safe. If you're running into challenges that inhibit you from living your most fulling life, ask yourself, "is it time for a caregiver?"
What is the Role of a Caregiver?
Caregivers provide non-medical tasks to help seniors age safely and comfortably. They can work with a client part-time or full-time, depending on the client's needs. Some caregivers also provide overnight care for those living with chronic conditions and need to be monitored.
In addition to caring for a senior, caregivers also provide support to a client's family. They help ease the stress of worrying if their loved one is safe, and they make it possible for family caregivers to relax and take care of themselves. They're also an excellent resource for providing care to an aging loved one.
When to Consider a Caregiver
Not every senior needs to hire a caregiver, but you may want to consider one if you're experiencing any of the following:
You're having difficulty moving around the house. You may develop a loss of mobility as you age, making it more challenging to move around your home. Caregivers can help you safely get around and identify falling hazards such as dark hallways or slippery rugs.
You have trouble dressing or grooming. A loss of mobility can also make it hard to dress and bathe yourself. Caregivers know how to make clients feel comfortable during more intimate tasks. They can even assist with toileting if you're having trouble using the bathroom.
You don't have reliable transportation. You may find a caregiver helpful if you cannot drive and don't live somewhere with convenient public transportation. Caregivers can bring you to doctor's appointments, help you run errands, or take you to a park to enjoy some time outside of the house.
You're feeling alone. It's not uncommon to feel lonely or isolated as you age, especially if you don't have family nearby. Caregivers make great companions. Many caregivers build strong friendships with their clients because they spend so much time together, and having that relationship can improve your social well-being.
You have a chronic health condition. Living with a chronic health condition can be challenging to manage. Caregivers can assist with medication reminders, transportation to doctor's appointments, and transitioning to healthier lifestyle choices such as exercising and eating more notorious meals.
Working with Visiting Angels
At Visiting Angels Roswell, GA, we provide comprehensive home care that enables seniors to live safely and comfortably at home while also giving their families peace of mind. All of our care plans are customized to the client's needs and can be adjusted as conditions change. We assist seniors with daily non-medical tasks such as light housekeeping, cooking, medication reminders, personal grooming, and more. We also offer specialized services for those living with dementia, and we work alongside hospice teams to provide comfort and support to those entering the final stages of life.
If you're interested in working with a Visiting Angels Roswell, GA caregiver, we start by scheduling a complimentary consultation. This consultation is our time to get to know our potential clients and their needs. It's also a time for potential clients to learn more about Visiting Angels Roswell, GA and our services. After the consultation, we develop a personalized care plan. Then we match clients with their Visiting Angels Roswell, GA caregiver. We do our best to find caregivers and clients with similar personalities and interests, so spending time together will be like spending time with a longtime friend.
Our Roswell office serves those in Roswell and the surrounding communities. If you'd like to learn more about our services or schedule your free consultation, you can complete this online form or call us at 770-573-7817.