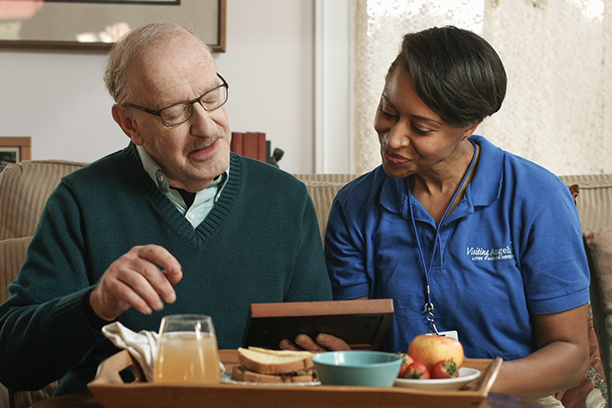 Personal Home Care for Your Loved One in Dunwoody 
---
If you're a caregiver for an aging parent or elderly family member, you have a lot on your plate. Oftentimes, the experience can be wrought with stress and guilt. You want to be there for your loved one when they need you. But between your own work and other obligations, it's more than difficult; some days it seems impossible. The good news is that with a trusted personal home care provider in Dunwoody, GA, you can get the extra help both you and your loved one need that can make a world of difference. Here's how:
Peace of mind. You don't have to worry about rushing to your loved one's home after work to make dinner or run errands for them. And you don't have to worry about whether they'll be safe during the day without you there. With senior care assistance, you can gain peace of mind knowing a compassionate and engaged caregiver will be with your loved one, providing non-medical assistance whenever needed.
Less stress. If you have a demanding job, it can be overwhelming to work all day and then care for a loved one during the evenings and on weekends. It's a recipe for frustration and burnout. But when you have a personal home care assistant you can trust, you know your loved one has the attention and support they need during the days, evenings, weekends, and even holidays. As a result, the time you spend with your family member can be quality, not full of demands and stress.
Assistance with personal hygiene and care. When it comes to the point where your loved one needs help with bathing, grooming, and dressing, it can be an uncomfortable situation for everyone. When you have a caregiver, they're trained to handle sensitive situations with dignity and respect.
Long distance caregiving. If you're not living locally in Dunwoody and your loved one needs living assistance, the circumstance can be especially stressful. However, you can ease your concerns with a non-medical home care agency. They can help your loved one get the right level of care and assistance each day or week. At the same time, they can keep you updated on your loved one and communicate with you about any new issues that need your attention.
Personal Home Care in Dunwoody, GA is a Phone Call Away
Calling in the help of a senior care agency in Dunwoody – like Visiting Angels® Roswell – can keep your aging loved one safe, happy, and healthy right at home. At the same time, you can get a much-deserved break from care and still gain the peace of mind you deserve.
Ready to learn more? Our personal home care services are available to families in Dunwoody, Roswell, Sandy Springs, and Johns Creek. If you'd like to schedule a no-cost consultation, call our Roswell office today.
Serving Roswell and the Surrounding Areas
Visiting Angels
ROSWELL, GEORGIA
11111 Houze Rd #310
Roswell, GA 30076
Phone: 770-573-7817