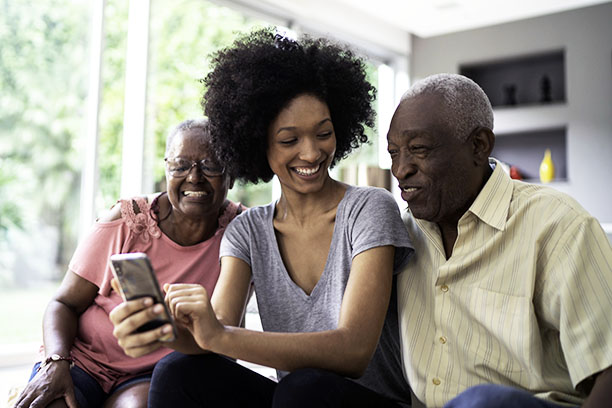 Social Care Services in Roswell Help Aging Adults Stay Connected
Visiting Angels' Social Care Services help elderly adults in Roswell, GA stay connected with loved ones through social media and other digital platforms
Many seniors in Roswell, GA suffer from emotional distress as a result of feeling isolated from friends and family. But thanks to technology, they now have the opportunity to reach out to their loved ones without the need to leave their house. The challenge here is that even if the technology is available for your loved ones to use, most seniors are hesitant about using it because they think it's too complicated to understand.
Technology Can Help Improve Your Loved One's Emotional Health
Technology can bring a lot of benefits to your elderly loved ones. Studies suggest that surfing the internet can reduce depression among seniors by as much as 20 percent*. Moreover, a study by the University of Arizona found that using Facebook can help improve the working memory of seniors by as much as 25 percent. Another study shows those who visit social networking sites can have a positive emotional experience**.
At Visiting Angels, our senior care services include a social care program that helps our elderly clients feel comfortable in using technology, particularly the internet. It is our aim that our clients will be able to independently use technology by themselves once the program has ended. Our caregivers are trained to relay information to our clients in a way that they can easily understand.
Our Social Care Services in Roswell Can Help Your Loved One Become Savvy with Social Media and Other Digital Technology
Part of our social care program includes teaching them how to use gadgets like smartphones, tablets and personal computers. Your loved ones will be taught how to send emails, use Skype and FaceTime with friends and family. They can also assist in creating a Facebook page so that they can immediately interact with the people they care about. Lastly, they will be taught how to shop online or search for information on a search engine.
Our approach to caring for your loved ones is holistic; thus we do not only provide the physical care needs of our clients, but also their social needs. We designed this social care program because we believe that the combination of the companionship that our caregivers provide and regular interaction with the people in your loved one's life can help your parent or relative feel fulfilled.
To learn more about how our social care services in Roswell can help your loved one stay connected, contact our Roswell, GA office.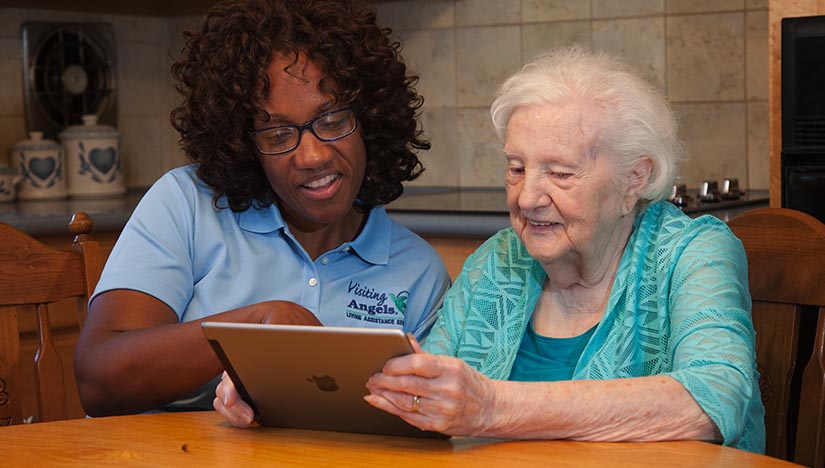 Because of this program, I was able to experience two of the greatest joys in life – becoming a grandmother and seeing my son become a new father. Skyping and Facebooking with my son and his family are now a normal part of my life. It helps me feel like I'm still an important part of their lives even though I'm miles and miles away.

* Washington, D.C. based Phoenix Center
** Journal Cyberpsychology, Behavior, and Social Networking
Serving Roswell and the Surrounding Areas
Visiting Angels
ROSWELL, GA
599 West Crossville Rd
Roswell, GA 30075
Phone: 770-573-7817