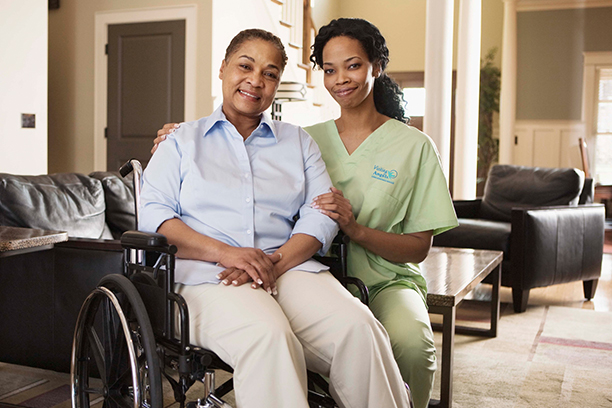 Important Information Regarding Visiting Angels San Diego and How We're Responding to the COVID-19 Situation
At Visiting Angels San Diego, we are committed to keeping our seniors and office team in the Greater San Diego area safe and healthy during the COVID-19 situation.
The state of California has recently issued a Stay at Home order in an effort to combat the spread of COVID-19. Our office will remain open as home care providers fall under the umbrella of Healthcare Support Service Providers, which are classified as an essential business. We will continue to provide part-time and ongoing care to the seniors in our community 24 hours a day.
Rest assured that we are closely monitoring the COVID-19 crisis and keeping our office staff, caregivers and management up to date on the current situation and what we can do to keep our employees and clients safe and healthy. As circumstances change as we learn more about the virus and how it's affecting our community, we will continually review our prevention and control polices to make sure we're compliant with current recommendations from the World Health Organization and the Centers for Disease Control.
Home care can be particularly beneficial to your senior loved one during this time of isolation and uncertainty. Receiving one-on-one care from a trusted caregiver can help seniors stay safe and healthy. In addition, the companionship our caregivers provide can help seniors feel less lonely, even if they choose to stay at home during this time.
Our caregivers can provide your loved one with meal preparation, assistance with bathing and getting dressed, light housekeeping, transportation to pharmacies and grocery stores and so much more. We can also monitor your loved one to make sure they're doing well and notify you if their condition changes.
If you have any questions, please reach out to our San Diego office. We will continue to maintain regular business hours, as well as assist those who have questions after hours.
Serving Mission Valley, Point Loma, Kensington, the College Area and surrounding neighborhoods in Downtown, Uptown and Peninsula communities of San Diego, including Coronado
Visiting Angels
SAN DIEGO METRO AREA, CA
2615 Camino Del Rio S. #308
San Diego, CA 92108
Phone: 619-432-4159
Fax: 619-488-6311