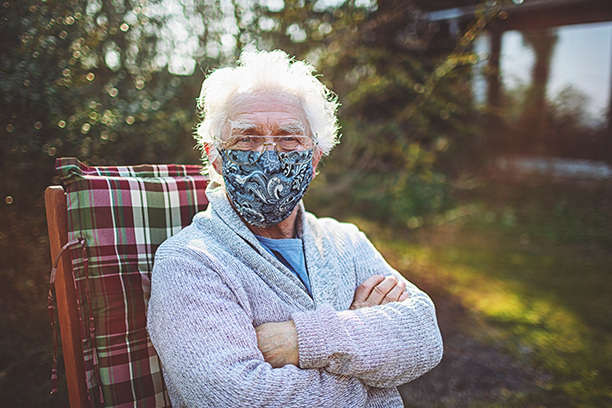 Long-Term Care for Seniors in San Diego, CA and Surrounding Areas
While researching senior care options, you might wonder what services are available and how the process works. At Visiting Angels San Diego, we provide reliable, quality in-home care for our local friends and neighbors in the Downtown, Peninsula, and Uptown areas of San Diego, as well as our neighbors in Coronado. When you choose us, your elderly loved one can age in place in their own home. They can enjoy their independence and daily routine while getting their needed personalized care. With our long-term care services, you can have peace of mind knowing your loved one is in good hands.
Professional Long-Term Care Includes an Array of Services
Our compassionate caregivers strive to improve the quality of life for elderly and disabled adults. Although leaving a loved one with someone else is difficult, you can be confident in our care.
Our home care services include:
Flexible In-Home Care On Your Terms
At Visiting Angels San Diego, we'll modify your care plan as needed, when health conditions change. We'll also honor caregiver change requests. Our Select Your Caregiver program ensures a great fit. Although, if you believe the match is not quite right, you can request a different caregiver at any time, for any reason. Our priority is to provide the best possible at-home care for your loved one.
Affordable Home Care for Tight Budgets
At Visiting Angels San Diego, we understand that budgets are limited. The cost of in-home care varies depending on each client's individual needs. Visiting Angels San Diego offers professional care at hourly rates that make it possible for you to schedule care as needed, according to your budget.
We accept long-term care insurance to help offset the cost of care. However, most healthcare insurance plans do not cover the cost of home care. If long-term care insurance is not affordable, you can pay for care services out of pocket. We'll create a personalized care plan during your consultation and discuss expenses.
Get Started with Visiting Angels San Diego
We start with a free, no-obligation home care assessment. We will then identify caregivers with the skills, personality, and availability to assist you. You can then meet the caregiver; if it's a good fit, they will begin working for you. We can typically begin providing services within 48 hours of the initial consultation. In some cases, services can start on the same day.
Contact Visiting Angels San Diego to learn more about our long-term care services if you're in San Diego or the surrounding areas.
Serving Mission Valley, Point Loma, Kensington, the College Area and surrounding neighborhoods in Downtown, Uptown and Peninsula communities of San Diego, including Coronado
Visiting Angels
SAN DIEGO METRO AREA, CA
2615 Camino Del Rio S. #308
San Diego, CA 92108
Phone: 619-432-4159
Fax: 619-488-6311