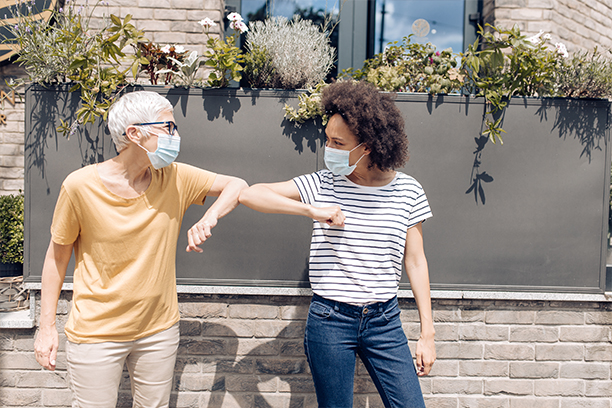 Fall Prevention Solutions for Seniors in Marin County
Falls are an issue that greatly affect seniors in the North Bay area. Even just one fall can impact a senior's well-being for the long run. Not only can sustaining a fall result in significant injuries, but it can also affect a senior's ability to live independently.
With fall prevention services from Visiting Angels, seniors in San Rafael, Belvedere, Fairfax, Novato and throughout Marin County, CA can get the support they need to stay safe as they live out their golden years at home. We offer a variety of elderly home care services to make sure our clients avoid fall-related injuries.
"We live out of state and needed care for my mother-in-law after she fell. Visiting Angels was great about getting to her right away. They returned our calls promptly. We received updates from them often. I am very impressed with this organization."
- Linda N.
The Impact of Falls for Seniors
Just how much can a fall affect a senior's life? Consider these statistics:
One in three older adults fall and one in five sustain a serious injury such as a broken hip, fracture, concussion and other injuries every year
Seniors who fall once are more likely to fall again
Over 800,000 seniors are hospitalized for falls a year
Recovery from fall-related injuries like hip fractures can take up to a year in a long-term care facility; the chances of returning home are slim for seniors who fall
Not only can falls affect a senior's physical health, but it can also affect their mental and emotional well-being. Seniors who fall once will worry they will fall again. In order to keep themselves safe, they may choose to isolate themselves and abstain in participating in activities with loved ones. Their fear of falling can eventually turn into feelings of anxiety, stress and depression.
What Causes Falls?
There's no one simple source for the frequency of falls among seniors. A fall can be caused by many different factors, including:
Physical and medical conditions
Hazards in the home
Poor eyesight
Side effects from medications
Dehydration
Lack of grab bars and other assistive devices
And more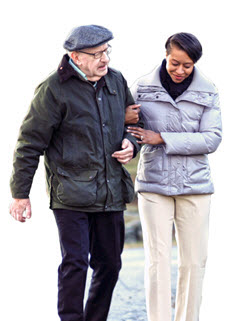 How Our Fall Prevention Program Helps Seniors Stay Safe
At Visiting Angels San Rafael, we've helped many seniors stay safe in their own homes. In order to prevent fall-related risks and injuries, we use a variety of elderly home care services to provide the support our clients need.
Here are some of the ways we can help:
Medication reminders can help clients take their meds properly and on-going monitoring in case any side effects occur
Mobility assistance can help seniors get around the house
By assisting with bathing, grooming and getting dressed, our caregivers can help prevent falling in the tub or the bathroom
Our caregivers can plan and prepare meals so clients can get the nutrition they need to prevent falls due to hunger or dehydration
We offer overnight monitoring to promote safety throughout the night
If clients need to get to a medical appointment to get a medical condition diagnosed, we can provide transportation and accompany them throughout doctor office visits
Through our elderly home care services, we help seniors in the North Bay area avoid falls so they can remain at home for longer.
To learn more about fall prevention and other senior home care services from Visiting Angels, contact our San Rafael, CA office today at 415-233-9564.
Serving Marin County and throughout the North Bay Region, including San Rafael, Belvedere, Fairfax, Novato and surrounding areas
Visiting Angels SAN RAFAEL, CALIFORNIA
77 Mark Dr #12
San Rafael, CA 94903
Phone: 415-233-9564
Fax: 415-499-1211
HCO #214700004