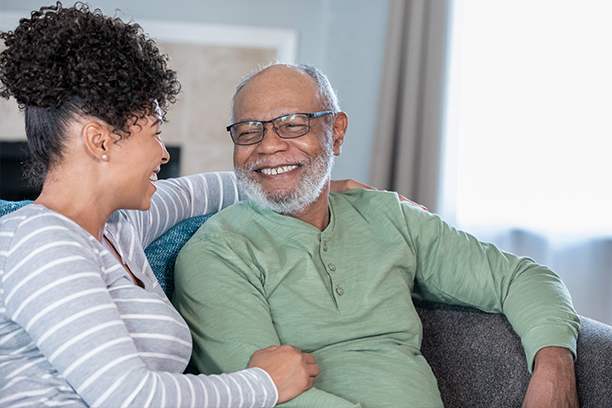 Experienced Living Assistance Services for Seniors in the North Bay Area
Finding an experienced, reputable in-home care agency is on the top of the list for every family that calls Visiting Angels San Rafael. You want a caregiver who understands your concerns and has the skills to meet all your loved one's needs. An inexperienced caregiver who is learning on the job simply won't do. That's why so many families in San Rafael, Belvedere, Fairfax, Novato and throughout Marin County trust Visiting Angels to provide in-home living assistance services.
Why Families in Marin County Count on Caregivers from Visiting Angels
When it comes to finding the right home care option for seniors, many families struggle with the idea of trusting a stranger to care for their loved one. Finding an agency with caregivers who have both the experience and character needed to provide the living assistance services your loved one needs is absolutely important. Caregivers who are dedicated to their work and are committed to making a difference can be trusted to ensure your loved one stays safe and comfortable at they age in place.
We understand the importance of hiring only experienced caregivers for our home care team. Each caregiver on our staff has been through an extensive and rigorous interview process. All candidates participate in multiple interviews, so we can gather a complete understanding of their senior care knowledge and experience. Only the best of the best are asked to submit professional references and complete background checks as well as pre-employment drug screens. Each caregiver on our team is one we would be comfortable having care for a member of our own family.
Caregivers are matched with clients based on a variety of factors. A caregiver should not only have the professional qualifications and experience that a client requires, but should also be a good personality fit. Continuity of care is essential as well. We do our best to select a caregiver whose availability matches a client's care schedule. A consistent care schedule along with familiar, friendly caregivers both help clients adjust to the idea of in-home living assistance services. For full-time or around the clock care, a team of caregivers may work in shifts to provide the care that is needed.
All caregivers at Visiting Angels San Rafael are registered with the state of California. As registered Home Care Aides, our caregivers have completed additional online training courses and must maintain ongoing training requirements. This ensures that our caregivers are up-to-date on safety precautions, emergency procedures, and infection control.
When you choose living assistance services from Visiting Angels, you're choosing caregivers who will put your loved one's needs first and can help your loved one remain independent as they live out their golden years in their beloved home.
Contact Us to Learn More
If you are interested in learning more about Visiting Angels or our team of experienced Home Care Aides, please call our San Rafael office today at 415-233-9564!
Serving Marin County and throughout the North Bay Region, including San Rafael, Belvedere, Fairfax, Novato and surrounding areas
Visiting Angels
SAN RAFAEL, CALIFORNIA
77 Mark Dr #12
San Rafael, CA 94903
Phone: 415-233-9564
Fax: 415-499-1211
HCO #214700004