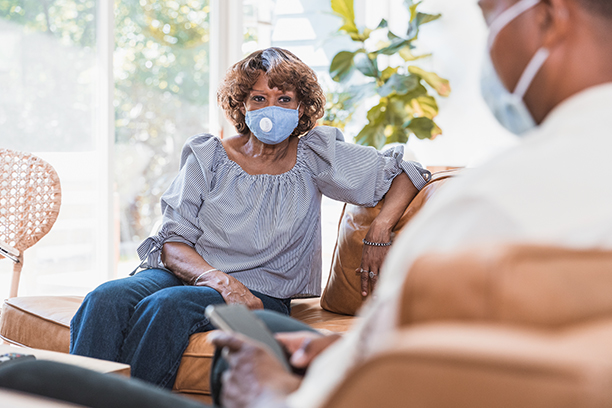 Senior Life Care Navigation: Specialized Senior Home Care Services from Visiting Angels San Rafael
At Visiting Angels, we are focused on providing a wide range of senior home care services in order to cater to each of our clients in San Rafael, Belvedere, Fairfax ,and surrounding areas in Marin County, CA to the best of our ability. This collection of customized programs is called Senior Life Care Navigation.
The purpose of in-home senior care is unique for each and every individual. That's why, at Visiting Angels San Rafael, we offer a collection of specialized senior home care services we call the Senior Life Care Navigation. Each realm of care offers a different perspective that is designed to cater to each individual's distinctive circumstance.
In order to gather as much information we can get about an individual's care needs, we encourage open communication with healthcare providers, families and our clients themselves. The input of each of these groups is crucial to creating a personalized care plan that is made for success. We provide a variety of senior care services through the Senior Life Care Navigation program, catering to life's many events.
What's Included in Senior Life Care Navigation
Helping your loved one maintain their dignity and independence while keeping them in familiar surroundings.
If your loved one needs help with life's daily tasks, we can help. These tasks include laundry, bathing and grooming, meal preparation, and transportation to appointments. We hope to help them make living independently a very real possibility.
Working to improve the quality of life of those with dementia.
Providing care for and supporting individuals who are going through the end of life transition and their families.
Focusing on providing care for the spiritual, physical, mental, and social betterment of the individual.
Matching a compassionate, knowledgeable caregiver with your loved one to provide senior home care services within their home or residence.
Ready-Set-Go Home — Avoiding Hospital Readmissions
Providing seniors with the care that they need to stay home and avoid costly hospital readmissions.
Safe & Steady Fall Prevention Program
Informing seniors about fall prevention; falls are the main reason why adults end up losing their independence.
Teaching seniors about utilizing technology, like social media and video calling, in order to stay connected and engaged with their loved ones.
With the help of our senior home care services, our clients in Marin County can maintain their independence and live out their golden years in comfortable, familiar surroundings.
Get started with in-home senior care from Visiting Angels by contacting our San Rafael, CA office at 415-233-9564 today.
Serving Marin County and throughout the North Bay Region, including San Rafael, Belvedere, Fairfax, Novato and surrounding areas
Visiting Angels SAN RAFAEL, CALIFORNIA
77 Mark Dr #12
San Rafael, CA 94903
Phone: 415-233-9564
Fax: 415-499-1211
HCO #214700004