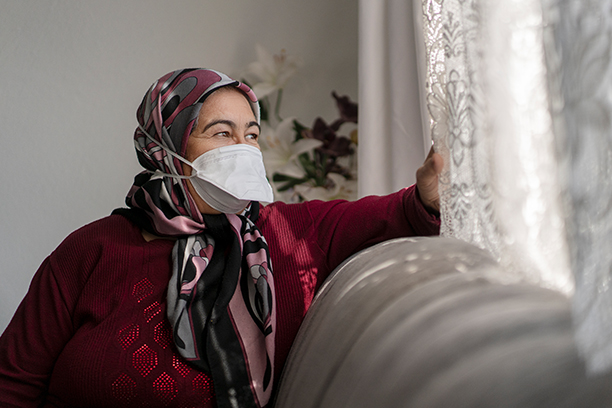 Senior Home Care Solutions from Visiting Angels Promote Social Wellness for Aging Adults in Marin County
Our senior home care solutions include helping older adults in San Rafael, Belvedere, Fairfax, and throughout the North Bay area learn how to use digital technology to stay in touch with friends and family
Age-related mobility and cognitive issues can make it difficult for seniors to stay in touch with loved ones. Some days, it may be too painful to get out of bed to socialize. Or they may forget about family gatherings. If your elderly parent or relative seems more withdrawn or doesn't talk to their family and friends as much as they used to, they may be feeling lonely or isolated.
That's why at Visiting Angels San Rafael, we've developed the Social Care program. Our senior home care solutions focus on providing a holistic approach to senior care. We know that only caring for our clients' physical needs isn't enough. Seniors also need to interact with others and stay socially engaged. While our caregivers can provide your loved one with meaningful companionship, at Visiting Angels, we can do so much more. By helping senior clients learn how to use digital tools and platforms, we can help them stay connected to the people they care about so they don't feel isolated. This can make aging in place feel so much easier and less lonely.
The Benefits of Social Media for Seniors
Did you know that:
Surfing the internet can reduce depression in Seniors by 20 percent.*
A University of Arizona study finds seniors who use Facebook showed a 25 percent improvement in mental "updating" skills - essentially improving their working memory.
Another study shows seniors who visit social networking sites like Facebook have a positive emotional experience when measured by breathing rates, brain stimulation and pupil dilation.**
It's obvious that seniors can greatly benefit from using social media. However, seniors may have trouble remembering how to post status updates or how to use video chat. That's why our Social Care program involves working with clients in order to help them remember how to use modern tools and technology to stay in touch with their loved ones.
What Does the Social Care Program Include?
Our senior home care solutions entail a personalized approach to care for seniors throughout Marin County. We work closely with each senior client to identify the tools that will best help them stay in touch and help with accessing these tools in the home.
Some of the ways we help seniors include:
Teaching them how to use a smartphone to call, send texts, access social media and more
Use Skype and FaceTime to video chat with friends and family
Helping them create a Facebook account to interact with the people in their lives
Use a search engine to find information or shop online
Contact our San Rafael, CA office at 415-233-9564 to learn more about the Social Care program and our other senior home care solutions.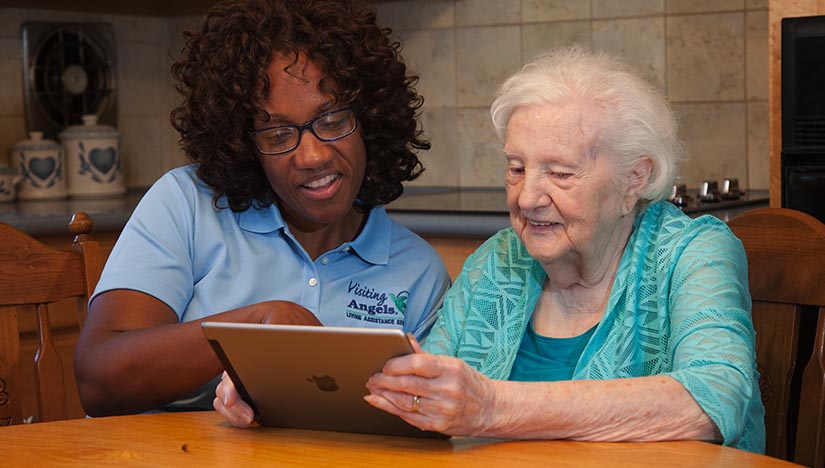 * Washington, D.C. based Phoenix Center
** Journal Cyberpsychology, Behavior, and Social Networking
Serving Marin County and throughout the North Bay Region, including San Rafael, Belvedere, Fairfax, Novato and surrounding areas
Visiting Angels SAN RAFAEL, CALIFORNIA
77 Mark Dr #12
San Rafael, CA 94903
Phone: 415-233-9564
Fax: 415-499-1211
HCO #214700004