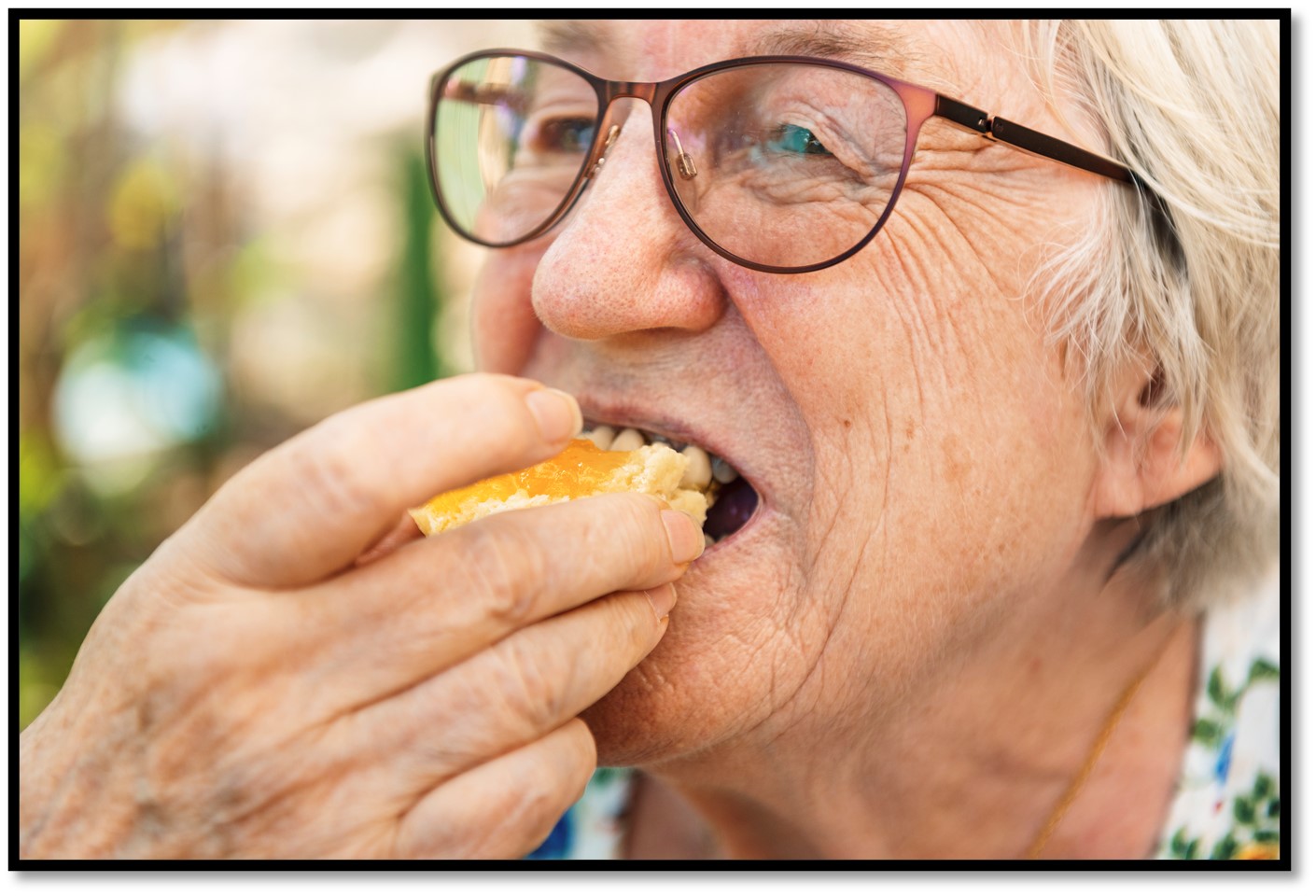 Understanding Nutritional Needs in Older Adults
Since 1973, the American Dietetic Association has declared March as National Nutrition Month. They aim to educate Americans of all ages to make informed food choices and develop sound eating and exercising habits.
While eating a healthy diet is essential at any age, it becomes extremely important in older age. The process of aging results in various changes throughout the body and mind, including nutrient deficiencies. Older adults need to make every bite count so that their food intake supports healthy aging. Here are a few ways nutritional needs change with age and three tips to help older adults manage a healthy diet.
Older Adults Need Fewer Calories
Older adults generally need fewer calories with age. This is partly because most older adults pursue less physical activity and exercise than they did in their youth. Their metabolism slows, and their muscle mass decreases. If older adults do not adjust their caloric intake as their activity level declines, they can quickly gain unwanted weight.
Older Adults Do Not Absorb Nutrients as Efficiently
Unfortunately, older adults absorb less calcium from their diets with age. They also produce less vitamin D, which contributes to their decreased absorption of calcium. Digestive conditions can reduce stomach acid levels in over adults, resulting in less absorption of vitamin B12. Medications can even contribute to the body's inability to absorb essential nutrients.
Older Adults Need High Levels of Nutrients
Although older adults need fewer calories, the calories they do consume need to be packed with nutrition. Consuming high levels of nutrients helps combat their body's inefficiency in absorbing nutrients. Older adults need to prioritize fresh fruits and vegetables, lean protein, and whole grains over foods that are lower in nutrition.
What Nutrients are Essential?
To support healthy aging, older adults should prioritize certain nutrients. Protein, in combination with strength training exercises, helps protect muscle in older adults. Protein also promotes healthy skin, blood, and bones.
Fiber becomes essential in older adults. Fiber helps promote regular bowel movements and prevents constipation. Constipation is relatively common among the senior population, particularly amongst those that take prescription medications.
Nutrients that support a healthy skeletal system include calcium and vitamin D. The two nutrients go hand-in-hand, as vitamin D helps older adults absorb calcium.
Vitamin B12 is an important nutrient that helps maintain healthy brain function. It also is essential for producing red blood cells and generating cell growth. Older adults with neuropathy can benefit from vitamin B12 as it also maintains the proper function of nerve cells.
Omega-3 fatty acids help lower the risk of heart disease. Heart disease continues to be the leading cause of death in America. Omega-3 fatty acids can help lower high blood pressure and triglycerides.
Three Healthy Eating Tips for Older Adults
To support healthy aging, older adults need to make every bite count. Start by increasing your protein intake. Aim to include a source of protein at each meal. Healthy protein sources include fish, beans, lentils, chicken, nut butters, eggs, and Greek yogurt.
Next, eat more fruits and vegetables throughout the day. Fruits and vegetables are excellent sources of fiber. Eating fruit can also help satisfy sweet cravings, which can be a common craving of older adults.
Finally, choose foods fortified with essential nutrients, such as calcium, vitamin D, fiber, and vitamin B12. Many staple foods are now fortified, such as cereals or milk. Choose brands that offer more nutrients for your bite, but keep in mind that some fortified foods are also coated in sugar. Fortified foods are a great way to supplement a diet filled with fresh fruit, vegetables, and lean protein. They should never completely replace whole foods.
If you are an older adult who needs help planning and preparing healthy meals, let Visiting Angels of Santa Clarita support you. Our comprehensive home care services allow seniors to remain safe and independent right in their own homes. In addition to assistance with personal care, our compassionate caregivers can assist you with meal planning and preparation. They can also share a meal with you. Studies have shown that older adults who enjoy a social meal tend to have better nutrition. Let us help you take the first step to get started with in-home care. Contact us today by calling 661-263-2273.