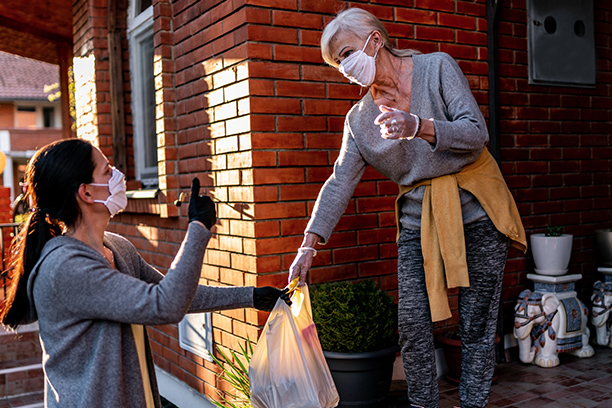 Finding the Right Caregiver in Sarasota
With age, it's only natural for your loved ones to require extra support around the home. But what kind of care do they need? And how do you find the right caregiver for your loved one? At Visiting Angels Sarasota, we can help you by making it simple and hassle-free to find exceptional caregivers. We provide caregiver referrals that are carefully tailored to your family member's needs. If you live in Sarasota, Long Boat Key, Bradenton, or Siesta Key, give us a call today to set up an in-home consultation.
How to Prepare for Caregiver Referrals
You may be wondering how best to prepare for the caregiver referral process. At Visiting Angels Sarasota, we recommend discussing it with your family to get a better sense of your loved one's needs. Here are some common considerations:
Does your loved one require specific support? Consider whether your loved one is dealing with a memory disorder such as Alzheimer's or dementia, and what stage they're at. Regular, dedicated care from a knowledgeable and empathetic caregiver can make their daily life easier.
Which tasks are your loved one able to complete independently? Your loved one may not want to admit that they struggle with certain tasks, especially with daily hygiene such as bathing, washing, and grooming. It's important to get a sense of their independence, if you can.
Does your loved one have a close circle of friends and companions? At your loved one's age, they may require a caregiver who can provide emotional support and lively companionship. If they don't have regular visitors, it's something to consider.
Choosing Caregiver Referrals in Sarasota
With Visiting Angels Sarasota, you'll get the benefit of our pre-vetted, carefully chosen caregiver network. These care specialists are hand-picked for their compassionate care and knowledge. They each undergo a comprehensive process that includes background checks, reference checks, and a rigorous interview.
Once we have a clear picture of your loved one's needs, schedule, and personality, we'll comb through our network to find caregivers who are well-suited to your family. With our selection process, you'll be able to review multiple candidates to find the person who's perfect for your family.
With Visiting Angels Sarasota, there's a better way to find your loved one's caregiver. To start the referral process, give us a call today.
Serving Sarasota, Siesta Key, St Armand's Key & the Surrounding Areas
Visiting Angels SARASOTA, FL
950 S Tamiami Trail #205
Sarasota, FL 34236
Phone: 941-952-5800