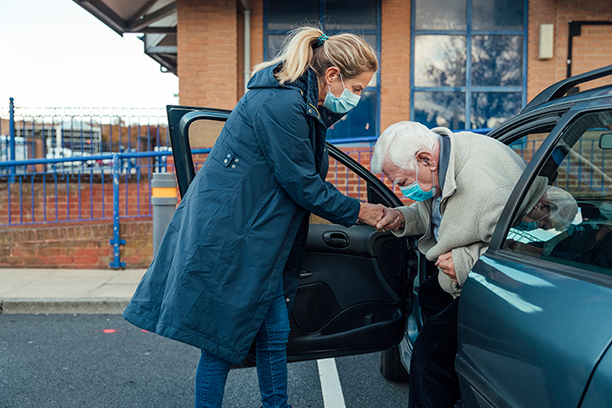 How Companion Care Services Help Isolated Seniors in Sarasota
At Visiting Angels® Sarasota, one of our biggest concerns is the health and well-being of isolated seniors in our area. As a popular destination for retirement living, Sarasota is home to a large population of senior adults who live by themselves. Without strong family and social support networks, these seniors are at high risk for a number of physical and emotional health concerns. Seniors who live alone in the Sarasota area are increasingly turning to companion care services to help safeguard against the affects of senior isolation.
Seniors in Sarasota who rely on companion care services benefit from the company, conversation, and assistance of skilled caregivers. These services are offered to seniors in any living situation, but they're especially valuable to seniors who live by themselves. At Visiting Angels Sarasota, families with seniors who live by themselves often turn to us to help find companion care service referrals for their loved ones.
Preventing Senior Isolation with Companion Care Services
Many people underestimate the affects of senior isolation. A lot of us assume that loneliness is the biggest risk. But research has shown that, over time, isolation can have a severe impact on seniors' emotional and physical health. Studies have linked senior isolation to higher risk of frailty, illness, and injury. Others have shown that prolonged isolation has a similar affect on life expectancy to heavy smoking.
In Sarasota, companion care services are one of the best ways to safeguard against senior isolation. Companion care services are especially valuable for seniors who live by themselves without a strong local network of family and friends.
Here are five key ways that companion care services from Visiting Angels Sarasota can help prevent senior isolation:
Loneliness. When seniors live alone, it is easy to feel lonely and alienated from the outside world. This often leads to even more serious mental health concerns. Companion care can provide seniors with the social interaction they need to avoid feelings of loneliness.
Self-Neglect. Many isolated seniors fall into self-neglect due to poor mental health, often a result of loneliness. Others have physical health issues that make self-care difficult or impossible. Companion care means someone is there to help seniors maintain their well-being.
Inactivity. Sedentary lifestyles are commonplace among older adults who live alone. Without someone to do things with, seniors often spend most of their day inactive. Companion care from Visiting Angels Sarasota gives seniors a partner for favorite activities, helping seniors live more active lifestyles.
Security. Seniors who live alone are especially vulnerable to fraud and other criminal acts. Having another person with them during the day can limit their chances of being targeted or give them someone to turn to in situations that don't feel safe.
Health. Sarasota seniors who receive companion care services often find it's much easier to maintain a healthy lifestyle with help from their caregiver.
If you have a loved one who lives alone in Sarasota, Bradenton, Long Boat Key, Siesta Key, or another nearby area, Visiting Angels Sarasota can help you find companion care services from skilled local caregivers. Call us today to learn more about our caregiver referral services and to schedule a free care assessment for your loved one.
Serving Sarasota, Siesta Key, St Armand's Key & the Surrounding Areas
Visiting Angels
SARASOTA, FL
950 S Tamiami Trail #205
Sarasota, FL 34236
Phone: 941-952-5800
NR30211676