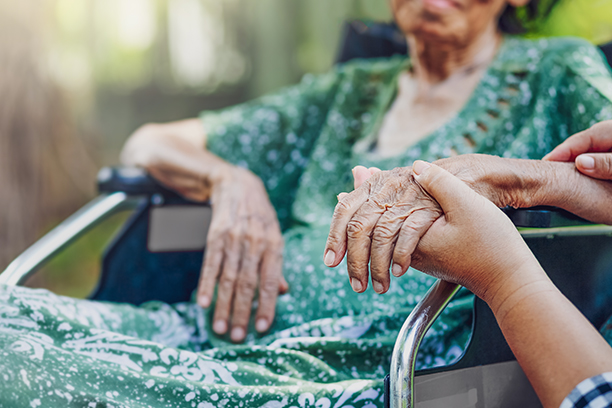 Sarasota Elder Care Stress Management Tips
Managing your own household is stressful. But when you're suddenly faced with caring for an aging relative outside your home, it can be overwhelming. It's why so many family caregivers in the Sarasota, FL area struggle with severe elder care burnout - and why you should take your own mental and physical health seriously. To help you in the process, here are a few tips from Visiting Angels® Sarasota for reducing stress in your busy life.
Work out regularly. Exercise can do wonders when it comes to stress relief. Not only does it improve your physical health, but it also boosts your mood and mental health, too. Aim to get at least 20 minutes of brisk exercise several times per week.
Stay on top of your own health. At Visiting Angels Sarasota, we know it's easy to cancel doctor's appointments and put your own health needs last on your list – especially when you're busy providing elder care to a loved one. But if you're not well, you can't help your loved one at all. So make sure you keep your own health a priority.
Treat yourself. Visiting Angels Sarasota understands that providing elder care to an aging loved one is a demanding job. That's why you deserve a break - and a treat. So indulge yourself, whether it's with a massage or manicure, or going out to a nice dinner with a loved one or friends. This will help to better keep your own life in balance.
Eat and sleep well. Without the right nutrition, or enough sleep, you're going to feel sluggish and put your health at risk. Instead, strive to maintain a diet full of whole foods - such as fresh fruit and vegetables and lean protein - as well as plenty of rest.
Get help. If you're the only one caring for your loved one - and it's starting to wear on you - reach out to the rest of your family for help. If that's not an option, then consider professional elder care providers referred by Visiting Angels Sarasota who can come to your loved one's home and offer both of you the extra help that's needed.
Learn More About Elder Care from Visiting Angels Sarasota
When it comes to elder care, you don't have to go it alone. At Visiting Angels Sarasota, we can give you access to a network of reliable and knowledgeable elder care providers to meet your loved one's care needs at home. At the same time, you can get routine breaks and respite relief from caregiving. Our elder care referral services are available in and around Sarasota, FL, as well as many of the nearby communities, such as Bradenton, Long Boat Key, and Siesta Key.
To learn more about elder care from Visiting Angels Sarasota or to schedule a free consultation, please call our office today.
Serving Sarasota, Siesta Key, St Armand's Key & the Surrounding Areas
Visiting Angels
SARASOTA, FL
950 S Tamiami Trail #205
Sarasota, FL 34236
Phone: 941-952-5800
NR30211676