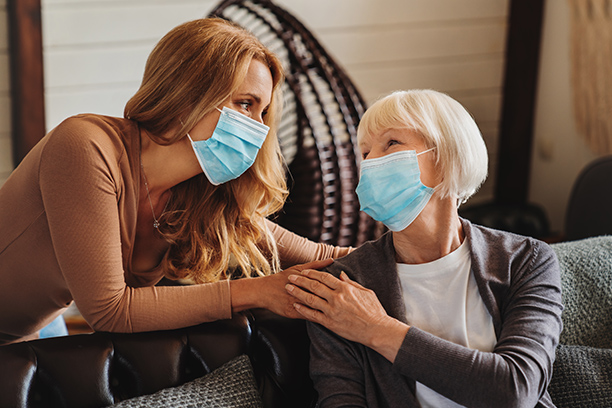 Choosing Reliable Living Assistance Referrals in Sarasota
For many of us, there comes a time when our aging loved ones simply need more advanced care in order to live comfortably and with ease. That's when it becomes important to find living assistance care. At Visiting Angels Sarasota, we can help you find living assistance care in Bradenton, Long Boat Key, Siesta Key, and Sarasota. With our caregiver referral services, we can help you find the care your loved one needs.
Why Choose Living Assistance in Sarasota?
If you provide regular support for your loved one in Sarasota, you may be wondering – why choose living assistance care at all? A dedicated professional caregiver can provide specific support to you and your loved one. Although you may not realize it, family members who take care of their loved ones often experience burnout, stress, and fatigue. Their own health can become compromised, and this can affect their ability to provide care. Even if this isn't happening to you yet, it's important to get support. With a regular caregiver providing assistance, it will be easier for you to manage your own daily tasks – and it can be easier for your loved one, too.
Why Choose Visiting Angels Sarasota?
When dealing with senior care, it can be overwhelming to sort through all the decisions you have to make. That's where Visiting Angels Sarasota can help. With our caregiver referral services, you won't have to worry about combing through resumes or interviewing applicants. We've vetted and carefully selected the caregivers in our network, so you know that they're reliable, knowledgeable, and up to the task. We'll work with you step by step, to help guide you through the caregiver selection process. It's our job to make this time as simple, seamless, and stress-free as possible for you and your family.
Our Caregiver Referrals for Sarasota
With Visiting Angels Sarasota, our referrals will help you find the right caregiver for your loved one. A great caregiver should be responsive and attuned to your loved one's needs. If your aging family member requires specific support, such as dementia care or hospice care, their living assistance should be tailored to them. At Visiting Angels Sarasota, we'll work with your family to get a detailed picture of your loved one's needs. Then, we'll recommend caregivers who are ideally suited to support them. It's truly that simple.
It's never been easier to find the perfect caregiver for your loved one. Contact Visiting Angels Sarasota today to learn more about getting trustworthy referrals for living assistance.
Serving Sarasota, Siesta Key, St Armand's Key & the Surrounding Areas
Visiting Angels
SARASOTA, FL
950 S Tamiami Trail #205
Sarasota, FL 34236
Phone: 941-952-5800
NR30211676